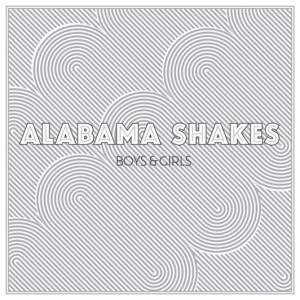 Chances are you've probably heard of Alabama Shakes on every music website/blog on the internet. Their southern rock, infusing elements of soul and blues, has put a spell on everyone who's listened to them or seen them live. Boys & Girls sees the Athens, Alabama quartet out to deliver on the early promise and prove the hype was justified.
The opener 'Hold On' is already being played to death most places you go but that's because it's a fine song – harmonious both in its instrumentation and in Brittany Howard's vocals as she initially exclaims "Bless my heart, bless my soul, I didn't think I'd make it to 22 years old". The rest of the album is just as glorious and captivating.
As much as there's a swoonful element to some of their sound there is no denying that when they can rock out, they can really rock out. 'Be Mine' will undoubtedly whip you up into a frenzy in the same way that it does to Howard as she shouts and hollers near its thunderous conclusion. There's also the sublime 'I Found You' which really does throw itself out there as a contender for one of the best songs of the year so far. This is where Howard channels her inner Janis Joplin to incredible effect for its irresistable chorus. When they slow things down the results are equally stunning such as the glasses-in-the-air sway of 'You Ain't Alone'.
This is a soulfully solid debut LP that manages to match the hype surrounding it by doing what it does very, very well and sometimes that's all anyone can ever ask for in a record.
Words: Max Raymond