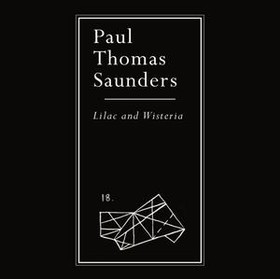 I remember seeing Paul Thomas Saunders a couple of years ago in his native Leeds. He was doing the whole emotive-bloke-with-a-guitar routine and, truth be told, he was doing it pretty well. It was with that expectation that I set about listening to his latest release and, to say I was wrongfooted would be an understatement.
Instead of expected strumfest, 'Wreckheads and the Female Form' bursts with colour from the opening bars, full of texture and dreamlike synths. When the echoed vocals and shimmering guitars hit, the effect is complete and by two minutes, PTS has made a compelling case as Yorkshire's answer to Jonsi.
Okay, his sonic palette might not be as all-embracing as the flute-and-lute loving Sigur Ros frontman but the same sense of hypnotic production is impossible to miss. 'Silhouettes Of An English Rose' takes a little longer to get going, but it builds to a lush finale that pits Saunders' looped voice against a dizzy layer of major chords.
A similar pattern takes place on 'Here Lies Soleil, So Long' (fans of wordy titles, by the way, will have a field day with this six-song set). Things again take a while to reach top gear and, although clearly aiming for something leaning towards the epic, he could have safely lost a minute or two of the starter given how much better the full-blooded, mantra-laden main course is.
These are the moments that make Lilac and Wisteria come alive and, at times, it scales similar heights to Spiritualized's shoegazer classic Lazer Guided Melodies. At other times, when things are stripped back to their bones, Saunders' voice can sound thin and the instrumentation ponderous.
That said, the uncredited bonus track is a triumph of simplicity…a punchdrunk piano ballad that would not have been out of place on Coldplay's career-best debut Parachutes.
Words: Rory Dollard