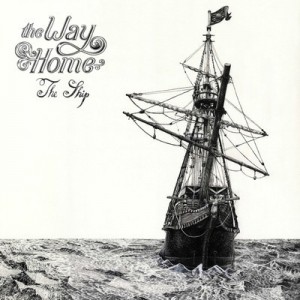 Suffolk is rarely thought of as a centre of gospel and blues music but from this low-lying county come The Way Home, who seem as they might instead have been raised on the Mississippi Delta. On their debut release The Ship EP, Amy Beskin and the band unleash a sound not unlike that of Grace Potter & The Nocturnals on their outstanding debut Nothing But The Water.
Fusing blues, country, soul and swamp rock, it's a powerful sound, driven by Beskin's raging vocals. The title track is a six-minute foot-stomper, patiently building until it explodes fully into life at the mid-way point, that shows the band's maturity even at this early stage. With some accomplished names at the controls during their London recording sessions, the band have captured a sound that has a polished finish even while retaining the poor sound.
'Real Man' is a rocking centrepiece to the atmosphere as Paul Tiffen's guitar is handed a more prominent role before the ballad 'Baby Amy' fully shows off Beskin's range. It rounds off an impressive debut from a band whose sound already appears fully formed.