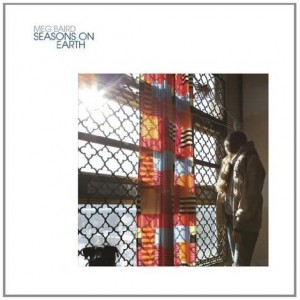 Meg Baird seems ready to give a solo career a serious go. When the Espers vocalist took time out between the band's second and third albums to release 2007 debut Dear Companion, it almost had the feel of a one-off side project. The 10 track LP was made up of eight cover versions as Baird paid homage to her favourites like Chris Thompson, Fraser & Debolt, and Jimmy Webb.
Four years later Baird is back, but now she has flipped the numbers – eight originals surround two covers as Baird brings us something more personal, something far more rewarding. Seasons On Earth drifts lazily along, but there is beauty in the understated sound. That Baird is blessed with a stunning voice is not news, but, perhaps surprisingly for someone with such an extensive back catalogue, this feels almost like we're hearing it properly for the first time. The intimacy of her first full collection of solo orginals makes it so.
Fellow Espers members Greg Weeks and Helen Espvall show up along with a handful of others to help add the odd flourish here and there, but by and large this is just Meg and her guitar, songs that are both beautifully played and beautifully sung with echoes of two of her favourites, Sandy Denny and Joni Mitchell.
The two covers that are here do not intrude. Baird tackles the relatively obscure Mark-Almond Band track 'Friends' as well as The House of Love's Beatles And The Stones, making them work as a centrepiece to the album.
But they should not be mistaken for the main attraction. Baird has produced a finely-crafted treasure, and one that feels properly her own.