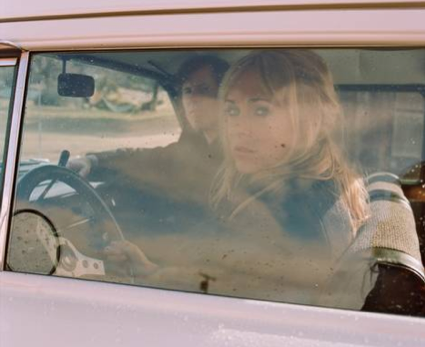 Isobel Campbell and Mark Lanegan, the pair that brought us the briliant album Ballad of Broken Seas in 2006 and the really quite good Sunday at Devil Dirt in 2008, return with a new album in 2010, titled Hawk.
Isobel Campbell, the Belle & Sebastian singer 'lost to her clothes' assumes the role of songwriter, producer and arranger. She is accompanied by Screaming Trees frontman Lanegan on scratchy vocals.
Hawk, which will be released on 16th August, also features guest performances from the wonderful Willy Mason, who we'd very much like a new album from soon, if he's reading.
Isobel said: "I like the different connotations of hawk, as a noun and an adjective. And the idea that to hawk also means to sell, to peddle. In folklore Hawk is akin to mercury and is seen as a messenger to the Gods. Hawks are visionaries and observers."
Isobel Campbell and Mark Lanegan will be performing at the Barbican in London on Friday 10th September. Tickets are £12.50, £15 or £20.