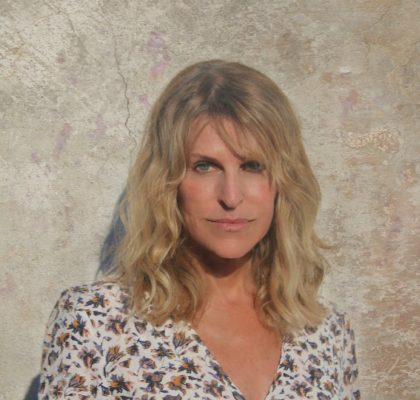 Multiple award-winning artist Lizanne Knott is preparing for the release of her next serving of Americana come 4 October. The self-released Bones and Gravity is the Pennsylvania artist's sixth studio album. It's coming with the promise of being her most personal to date. She keeps it real as she incorporates her own history into her work, reflecting on a troubled childhood that included coming up on her own from an early age.
Knott explains, "I believe we create our own path… Even when bad things happen, it's how we react that puts us where we are."
Ahead of the release of Bones and Gravity, For Folk's Sake is premiering a new cut from off of the album entitled 'Hurricane'. Musically, it's a country-folk tune with an easygoing sway. Its bass-line nearly drifts the arrangement into Western swing territory, hitting a wistful note reminiscent of some of Natalie Hemby or Gillian Welch's best cuts. The central focus of a song like 'Hurricane', though, is in its lyrical delivery. Knott sings with an ironic sweetness, given the subject matter.
On the song, she says, "I wanted 'Hurricane' to sound whimsical and fun but at the same time be true to myself. It took a little bit to find the right vibe, there was a particular way I heard it when I wrote it. The session guys who make up my studio (and sometimes live) band are always tuned in to what I'm trying to convey and we just played through it a few times and found it. If I had to write an autobiography, this would be very close. (Except well, I think I do make a pretty good friend…)"
Words by: Jonathan Frahm