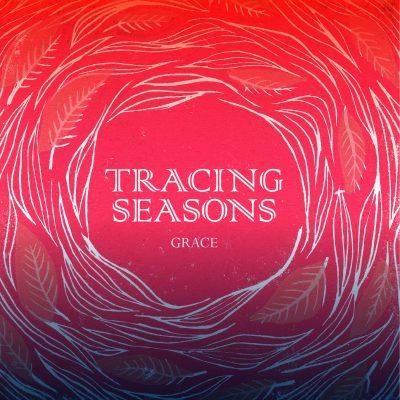 Autumn has come. With it, warm shades of yellow, orange, and red drape much of the world in a familiar vibrancy, embracing a chill in the air that some might otherwise clash with come wintertime. It's all at once that, but also a time for reflection, and often uncertainty. This was the focal point of Pacific Northwest collective Grace's new single, 'Autumn/It Is Well'.
The soft-spoken folk song is a subtle, heartstring-tugging tune featuring gorgeous melodies and rich vocals reminiscent of vintage jazz. Moreover, it's an arrangement carefully navigated by the band, making use of its beauteous composition to fully wrap intent listeners in a sense of warmth and reverie altogether. In other words, it's quite like the actual autumnal season sealed in a musical envelope.
Composer Mark Chinen tells For Folk's Sake:
"I wrote Autumn/It is Well in an attempt to evoke the poignancy of that season, when the earth is perhaps at its most beautiful, but when one also knows what is to come. The season also carries with it a sense of finished work and a call to rest. It is no surprise then that the season has served as a metaphor for aging.  It will not be too long before my own autumn begins, and I know many others who are well into theirs and beyond. So I incorporated the lines from Horatio Spafford's famous It is Well to express the hope that it is possible to be at peace with the season itself and with that stage of life.

"With regard to the music, Maya Chinen sings leads and her sister, Grace, sings background vocals. Tim Conroy plays the accordion. Trina Shoemaker, who mixed the song, added the shimmer heard in the second refrain and in the outro. For the acoustic guitar part, I use a Hawaiian slack key guitar tuning."
'Autumn/It Is Well' is from off of Grace's forthcoming album, Tracing Seasons.
Words by: Jonathan Frahm (@jfrahm_)