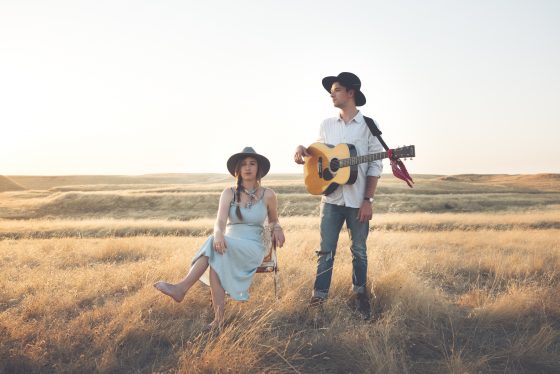 Following a successful Kickstarter campaign, me&you's Chasing Trails is here. Comprised of siblings Connor and Karlee Hormell, the California duo first wowed folkies with the release of their single, 'Georgia', back in May. A hop, skip, and a jump later, and they've now released their entire EP which you can download via iTunes and stream via Spotify.
The same instantly infectious, jangly folk-rock that listeners caught onto with 'Georgia' resonates throughout Chasing Trails. Throughout, Connor and Karlee maintain a clear consciousness and respect towards the bevy of musical foundations that their Americana is founded upon, feeling a little country here and a little ragtime there along the way. Keeping the project stapled together the most, however, are the siblings' innate chemistry, with gorgeous harmonies encapsulating much of the experience of listening to this EP.
Chasing Trails was produced by Ben Tolliday (Lord Huron) at Los Angeles' Whispering Pines Studio and features a seriously talented collective of musicians: the Hormells, drummer Matt Mayhall (Aimee Mann), bassist Anna Butterss (Phoebe Bridgers), keys player Aaron Embry (Edward Sharpe and the Magnetic Zeros), and guitarist Brett Farkas (Lord Huron).