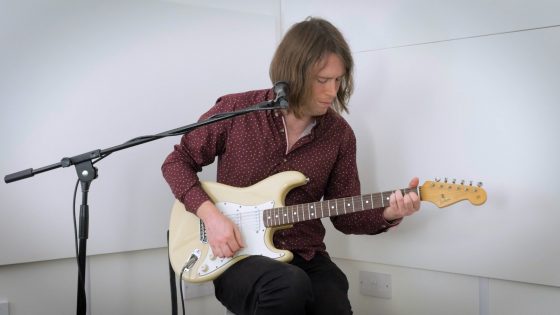 Ralegh Long is a singer-songwriter who creates subtle, pastoral soundscapes inspired by nature and mystacism. His work has been praised as "Demented beauty" by The Guardian and "Really, really beautiful" by Lauren Laverne.
Ralegh came into the studio and performed two songs for us, both taken from his, very fine, recent EP We Are In The Fields. The EP charts an imaginary twelve hours of the fields near Ralegh's home, known locally as 'Webster's Gold' after the man who made his fortune growing wheat for biscuits to be shipped to soldiers in the Crimea and songs touch obliquely on these stories.
Ralegh is accomplied by Jack Hayter (of Hefner and other bands) on lap steel guitar.