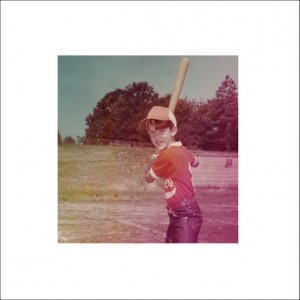 In this eponymously-titled album Eric Bachmann has made a conscious break from his previous post-Archers of Loaf project Crooked Fingers and produced what he describes as the most raw and honest record of his career. But don't let that mislead you into thinking that Eric Bachmann is a minimalist, rough and ready affair because this is a very rich, full sounding album. In fact, compared to Bachmann's previous solo releases – 2006's To the Races and the soundtrack album Ball Of Wax – this record is positively lush. Beautifully recorded by Andy Baker in Bachmann's former home town of Asheville, North Carolina, it features a gang of talented musicians who, with Bachmann's sensitive gospel piano and warm North Carolina moonshine vocals, combine to bring down from the hills eight songs infused (on the surface at least) with a laconic easy-country vibe where woozy lap-steel swoons mix with Phil Spector-backing harmonies and the type of analogue synth sounds which many of us have come to associate of late with a certain Mr John Grant.
From the tender beauty of 'Dreaming' through to the radio-ready bluster of 'Separation Anxiety' this record covers a fair bit of ground but the light warmth and up-beat nature of many of the songs are betrayed by the slow, fat heft of the kick drum which throbs away through all of it like some melancholy heartbeat. For it seems that no matter how hard Bachmann may try to affect a smile on the outside, on the inside he is deadly serious. Indeed, don't be deceived by the Shangri-La doo wops and imagined good-time nature of much of this record for these songs speak of a man confronting uncomfortable truths about both himself and the culture which forged him. There are moments of cold anger as in 'Masters of the Deal' which tackles the 2012 Texas execution of Marvin Lee Wilson a man deemed ineligible for the death penalty on account of his low IQ but executed nonetheless. This subject leads Bachmann to draw hard conclusions about the nature of long pedalled myths about the southern states (a subject that he returns to in 'Carolina' – penned by album contributor Liz Durrett). 'The South is a ghost' he sings, 'the ghost is a lie'.
There are moments, too, of the kind of vertiginous nostalgia and sense of loss only possible with the benefit of age and experience. Particularly 'Dreaming', 'Belong to You' and 'Modern Drugs' which talks of memories of hanging out with friends taking drugs to 'burn the edges off the day', memories brought on by the news that one of his former compatriots has been hospitalised and might not be coming home.
But experience needn't all be about disillusionment and heartache; it also comes with learned lessons and new realisations. Bachmann has talked recently of how he has come to see the concept of 'home' as being less about place and more about the people that you love. In 'Mercy' he expands on this idea, avowing his unconditional love for friends and relatives spread wide across the country ('despite the bat-shit-crazy things they often say') whilst also railing against the senseless platitude 'everything happens for a reason' and imploring us to consider the hurt and damage such careless talk can cause.
'The Old Temptation' draws this record to a close with a glorious and unexpected coda of soft feedback, drone and radio band-extremity whispered vocals which serves to prick the solid assuredness and confidence of the album with a fragile uncertainty. If this kind of experimenting itself is in any way an old temptation then I, for one, urge Eric Bachmann not to fight it. After all, as he says himself – 'straight life's such a bore'.
Words: Jon Griffin