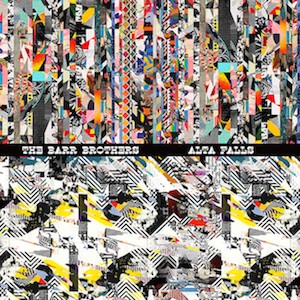 The Barr Brothers pleasantly surprised their fans at the end of April, by unveiling a secret, previously unannounced EP. The 5 track release, entitled Alta Falls, features some of the band's 'favourite misfit' tracks that did not make the final cut of their last release.
When recording their most recent album, Sleeping Operator, the band laid down an impressive 40 tracks in the studio. Just 13 of those songs made it onto Sleeping Operator, the second LP from the band, which was released back in November 2014. The Alta Falls EP reveals five more tracks from this session.
Alta Falls is only currently available as a digital download from iTunes, and is also available to listen to on Spotify.
The Barr Brothers have just finished supporting the legendary Calexico on their UK tour, and plan to embark on their own tour of the USA later in the year. Sadly, no additional UK dates have been announced as yet, but the band will make an appearance at Kilkenny Roots Festival in Ireland, which takes place on May 2nd and 3rd.