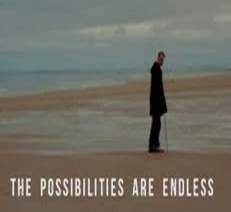 AED Records have announced the release of The Possibilities Are Endless, the soundtrack album to accompany the forthcoming film. Released on Monday November 10thon LP, CD and DL, and featuring music from the film by Edwyn Collins, Carwyn Ellis and Sebastian Lewsley, it includes previously released tracks alongside new original soundtrack recordings produced by the trio at West Heath Studios, London.
The track listing of the sound track is as follows:
1.   Leviathan (instrumental)
2.   Quite Like Silver
3.   Home Again Harmonies
4.   Home Again
5.   Quite Like Silver Piano Refrain
6.   Viewed From All Angles
7.   One Note Wonder Part I
8.   Closing Time At The Punk Rock Hotel – 2014 version
9.   Down The Line
10. Note Wonder Part II
11. Don't Shilly Shally – 2014 version
12. Two Steps Back
13. I've Got It Bad
The Possibilities Are Endless is the story of Collins – a songwriter and illustrator whose ability to access language and memory were compromised after a stroke in 2005. Placed inside Edwyn's mind, we embark on a fascinating journey from the brink of death back to language, music, life and love.
Due for release by Pulse Films in UK cinemas on 7th November 2014, following a UK Premiere at the BFI London Film Festival Saturday 11th  October, The Possibilities Are Endless is the third feature from directing talents Edward Lovelace and James Hall. The film received its world premiere at South by Southwest earlier this year.