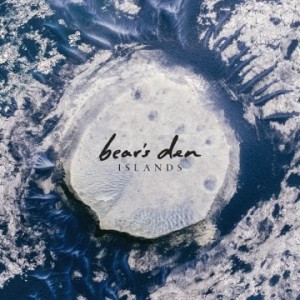 Bear's Den will release their debut album Islands on 20th October via Communion Records.
Andrew Davie, Joey Haynes and Kevin Jones – Bear's Den to an ever-growing army of fans – formed a band in 2012. Two short years has seen euphoric word of mouth take them from early days of sofa surfing gigs via touring across Europe and North America to selling out their own 1500 capacity London headline show in May this year.
All the while, their music has evolved into something spellbinding and beautiful; a gorgeous, enveloping sound driven by the steady hum of acoustic instruments and Andrew's haunted voice delivering "lyrically sincere and emotionally raw songs" (New York Times) that are "as timeless as heartache" (MTV). Arriving this autumn, their debut album Islands is astonishing – a record that perfectly marks the point where a band goes from best kept secret to new favourite band.
To mark the release of Islands, Bear's Den play a series of intimate shows in key cities across Europe in October, ending up at the Tabernacle in London.
Bears Den Live
Oct 8th – Pop Up Du Label, Paris, FR
Oct 9th – Nijdrop, Opwijk, BE
Oct 13th – Paradiso, Amsterdam, NL
Oct 14th – Kantine Am Berghain, Berlin, DE
Oct 16th – Tabernacle, London, UK
(tickets)
Released on Communion, Islands follows the band's EPs Without/Within and Agape and their hugely acclaimed recent single Elysium (a track that came coupled with Marcus Haney's remarkable short film). The album was produced by Ian Grimble (Manic Street Preachers/The 1975) at 2KHz Studio in North London.