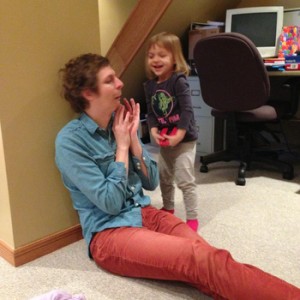 He made his name in hit US shows Arrested Development and such cult movies as Superbad, Juno and Scott Pilgrim vs The World but now actor Michael Cera appears to have completed his first full length music release with the unveiling of True That online this week. The album, available to stream or buy on Bandcamp was brought to the world's consciousness by Cera's friend Jonah Hill on Twitter today. Hill said:
"My great friend Michael Cera not only is a brilliant actor, he also makes great music."
The album features eighteen tracks in total and includes a cover of Clay Pigeons, originally by American singer-songwriter Blaze Foley. It contains a mix of folk styles, moving between those that are fully instrumental and those blended in with distorted vocals that give it a mysterious feel. The poetic tale of Ruth hints at genuine song writing skills deep in the heart of this indie stalwart.
Whether there's more to come is something that only time will tell – for now, you can enjoy the full album here.