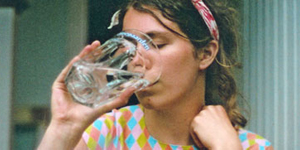 Broken Sound Music (who've released EPs by FFS favourite Peggy Sue and the debut album by Forest Fire) are calling for artists to submit work for a 10″ mini album from Bristol-based folk artist Rachael Dadd.

Moth in the Motor is out in February, and the team are still accepting submissions for covers. The one-off vinyls will be sold through the broken sound shop with all profits going to the artist, who also gets to set the price of his or her work.
Submissions have already started rolling in. If you'd like to get in touch with the Broken Sound chaps about getting involved, email artsproject [at] brokensoundmusic [dot] com.
Listen to Rachel Dadd on her myspace and pay a visit Broken Sound for more info on the project, podcasts and music recommendations on their blog.
Words: Lynn Roberts