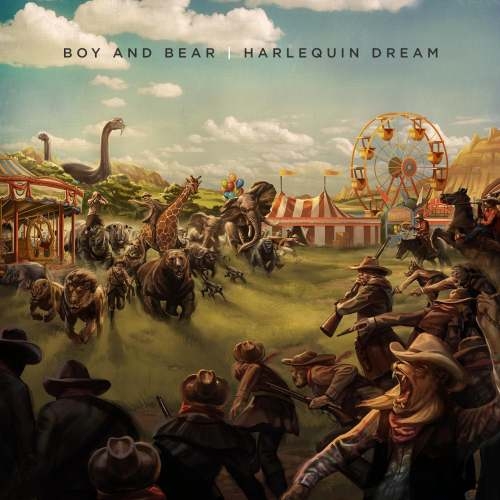 FFS are pleased to hear that Boy & Bear have recently announced the UK release of their second album, Harlequin Dream, 13th January 2014.
Having already been placed straight at number one with Harlequin Dream in Australia, the album conveys both colour and urgency, something reminiscent of Fleetwood Mac or Bruce Springsteen. It was recorded at the infamous Alberts Studio, produced by Phil Ek, and is their first since signing with Nettwerk Records.
Check out their single taken from the album, 'Southern Sun' (released January 13th) below, and see if you love it as much as we do.