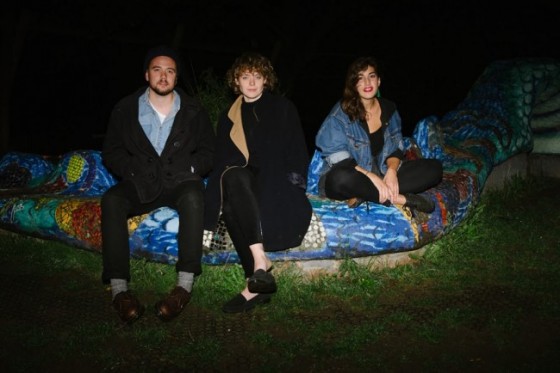 For Folk's Sake favourites Peggy Sue have announced a UK tour in April.
The London three-piece release their new album Choir Of Echoes on January 27 with a sold-out launch gig in London on the same day.
For anyone who missed out on that, a series of gigs is on the way beginning in Brighton on April 7 and concluding in London eight days later. Full tour dates are below.
The new album sees Peggy Sue link up with some familiar faces in the form of producer Jimmy Robinson, who also worked on their …Scorpio Rising project, and the man who mixed their debut album Fossils And Other Phantoms, John Askew.
The band say: "Choir of Echoes' is an album about singing. About losing your voice and finding it again. Voices keeping each other company and voices competing for space. The call and response of the kindest and the cruelest words. Choruses. Duets. Whispers and shouts."
Tour dates:
April 7 – Brighton, Green Door Store
April 9 – Manchester, Soup Kitchen
April 10 – Glasgow, Broadcast
April 11 – Liverpool, Leaf
April 12 – Sheffield, The Harley
April 14 – Bristol, The Old Bookshop
April 15 – London, Oslo