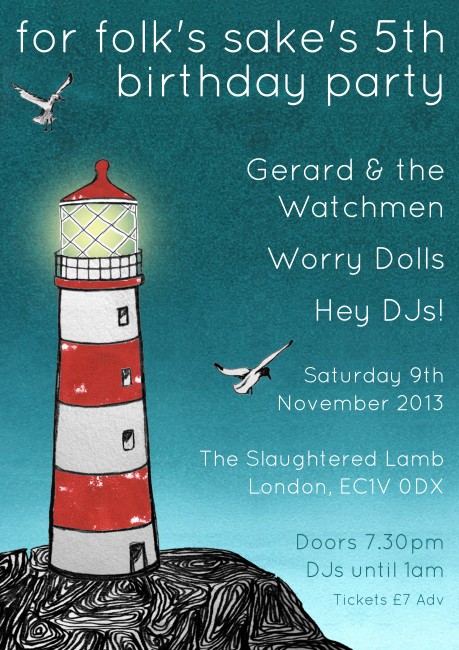 We're delighted to announce our 5th birthday party on 9th November in London.
We're looking forward to performances from our favourite folkies Worry Dolls and Gerard & the Watchmen and we'll dance the night away with Hey DJs!
And, as it's our birthday, there will be lots of CAKE.
We'd love to meet you, our dear readers, so come and long and join in the celebration!
You can pick up your ticket for just £5 over at We Got Tickets. And join the facebook event here.
See you there!