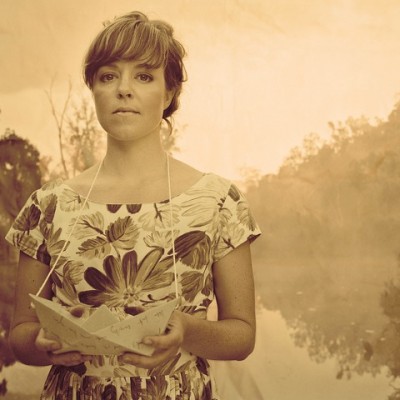 We've all had those fantasies, right? You turn up to see your favourite band play live but the bassist/drummer/singer/tambourine player is taken ill and you're somehow called up on stage to take their place…
Well, if Emily Barker & The Red Clay Halo are your favourite band, that fantasy may be about to come true. Ish.
Emily is inviting a member of the audience to go on stage with her on each night of her current tour, which began last night in Aberdeen, to perform Frank Turner's part on 'Fields Of June', the track they recorded together last year.
If it sounds a bit daunting, you'll have Chris T-T – Emily's support act for the tour – singing along with you. Anyone who's up for the challenge is invited to make their case by messaging the the band via their Facebook page or on Twitter.
Check out a full list of tour dates here.
And if you are lucky enough to find yourself on stage, please let us know – we'd love to hear about it!