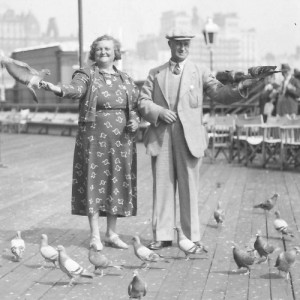 Manchester's family man Laurie Hulme, aka Songs For Walter, is off to a fine start in 2013. Already longlisted for Glastonbury's Emerging Talent competition, he's now releasing a single every month until the summer, when he plans to compile them all on one record.
A side-project originally begun to tell tales of his late grandfather's life through music, Songs For Walter has always been about family life, and the title of this latest cut will make clear this is no exception.
"'Family Hold Back' was something Mum used to say," Hulme said. "It was something her parents told her, then she told my brother and I at social occasions to stop us from gorging ourselves in front of others at buffets!"
It's a lighter, faster sound than we've heard from him before, mixing a pop sound with the more stripped-back nature of his earlier work, and so posing an intriguing question. Just what else does he have up his sleeve for the rest of the year?