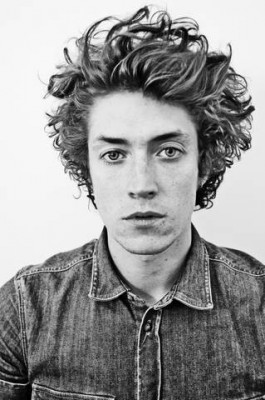 Cardiff's H.Hawkline has announced the release of Black Domino Box EP on 20th August, through the excellent Trash Aesthetics.
Once a member of Means Heinz with Sweet Baboo and Cate Le Bon – Huw has roped in his former bandmates to provide backup on this EP.
Black Domino Box EP was co-produced by the legendary Gruff Rhys. He said: "Hawkline has undergone a Dylanesque electrical epiphany, becoming a jangling guitar hero of 1983 to 1996 vintage in the process, simultaneously fully embracing, for the first time, The Song."
See hhawkline.bandcamp.com for more.
H. Hawkline is touring this month:
20th August – The Louis Restaurant, CARDIFF
21st August – The Social, LONDON – tickets
22nd August – The Hop, WAKEFIELD – tickets
23rd August – The Soup Kitchen, MANCHESTER – tickets
Download a free MP3 of lead single 'Black Domino Box' here:
…and here's the video by Casey Raymond: