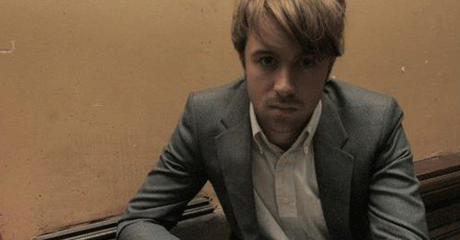 It seems Jay Jay Pistolet's claims at the Cargo folky extravaganza Fee Fie Foe Fum last December that it was the last time he'd ever play his songs weren't far from the truth. (See Anika's words and pictures about the evening here)
The heart-on-sleeve troubadour — whose friends know him as Justin Hayward-Young — has announced on his MySpace that he's hanging up his acoustic guitar in favour of a new musical direction.
He said:"Since my last blog a lot has changed. It's been a frustrating summer.
"For now, I'm laying down my acoustic guitar. That is to say, I will not be playing shows or releasing material as Jay Jay Pistolet in the near future. Change is upon us but death is not. I'll be back. For now though I'm concentrating on a new musical project that will take me in an entirely new direction. I'm incredibly excited. Stay tuned…"
But all is not lost JJP fans, Justin has uploaded some songs to his MySpace, and promises more: "For now, I've uploaded some of my favourite songs onto my Myspace page. some new, some old and some unheard. I continue to record at home so expect more in the coming days and weeks. Most will be available to download."
FFS wishes Justin all the best with the new direction — although we were big fans of the old one — and we're looking forward to hearing these new songs…
Words: Lynn Roberts