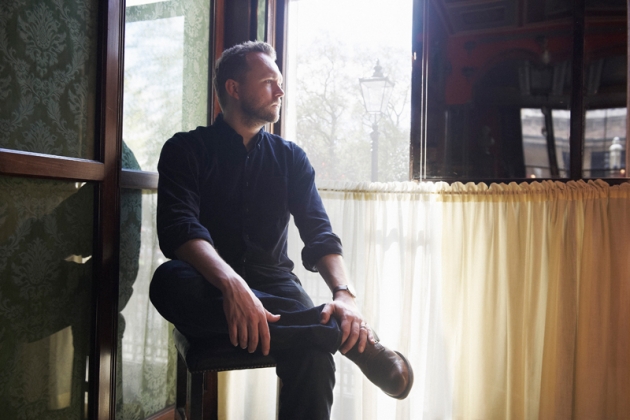 Luke Ritchie's debut album The Water's Edge has no ordinary back story. Back in 2010, the songwriter challenged himself to write one song a week for six months, post the results online, and see what happened. After getting a huge response, Ritchie set to picking the best of the material for what he imagined would be a self-released album.
But before he got much further, Ritchie was contacted by arranger Nico Muhly and producer Paul Savage, who both wanted to get involved. Muhly composed new string sections, and Savage produced a full reworking of the chosen songs.
Now Ritchie is signed to Angel Falls Records, finding himself the labelmate of Richard Thompson, Dr. John and Robyn Hitchcock among others.
The former rock band frontman may work entirely with acoustic instruments these days, but he wants his songs to come across with the more power than most folk music.
"I didn't want to make a soft, samey album," he said. "I'm not a soft singer. I grew up on Led Zeppelin, Soundgarden and grunge, as well as people like Paul Simon and Sam Cooke. I like dynamic singers and powerful songs – and you can get a lot of power from acoustic instruments."