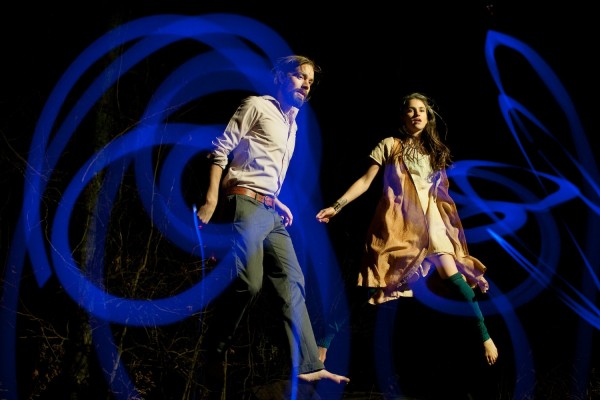 Bowerbirds will return with a new album The Clearing in March next year and have given us a preview with a free download of 'Tuck The Darkness In'. The band headed north to Wisconsin to record parts of their third album at Bon Iver's April Base studio, and the results are a more expansive sound than we have heard before from the North Carolina natives.
They also have plenty of material for new lyrics after an eventful two years that have seen Beth hospitalised with a serious but mysterious illness, Beth and Phil adopt a dog that was almost run over by their tour van, and the couple split up and then get back together. That should keep them going for a while…
The full tracklisting for 'The Clearing' is as follows:
01. Tuck The Darkness In
02. In the Yard
03. Walk the Furrows
04. Stitch the Hem
05. This Year
06. Brave World
07. Hush
08. Overcome with Light
09. Sweet Moment
10. Death Wish
11. Now We Hurry On
You can snare yourself a download of 'Tuck The Darkness In' with a right click and a save here.