A part-family affair, Samuel Zasada are a five-year-old three, four, or five-piece band (depending on who you ask).  Much loved by the local music press, they've got a couple of EPs under their belt and still play extensively in their home county of Oxfordshire.
---

Scott Edgar: Exactly halfway through Omit the drum and bass kick in and the tune is redeemed and hauled out of dangerous territory which had threatened to leave Samuel Zasada branded as a mere Mumford & Sons wannabe. Frontman David Ashbourne has a great voice for indie folk. Yes, that's right, there's a frontman because Samuel Zasada are in fact a three-piece from Oxford. To think of them as a solo act is a huge disservice as the three part melodies and combined beauty of the musicianship is what makes these songs so likeable. You probably won't be singing along to the likes of Pursuit down the pub but you will play it loud through your headphones in the wee small hours of the morning.
---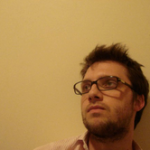 James Robinson: Your enjoyment of this proficient and much acclaimed Oxford band will be in direct relation to whether or not you can watch Watership Down to the end. That brown, disturbing and relentlessly depressing 'kid's' film can stimulate great admiration from those of a melancholy disposition while sending others – myself included – into pits of near unbearable despair. Samuel Zasanda have much the same effect. The song construction is excellent, the harmonies top-notch and the lead singer makes the most of a good raspy voice – yet it's all so very morose. The addition of a banjo on Of Late is encouraging, but the flute on The Blade You Hold is unforgivable, cementing in my head the image of unevenly bearded prog-rockers on The Old Grey Whistle Test who just can't shake off the images of all those poor rabbits.
---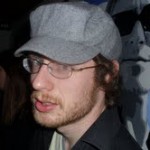 Tom White: Not, as the name would suggest, a solo project, Samuel Zasada is actually a band centred around Oxfordshire singer-songwriter David Ashbourne. Their Niesen EP, released last year, showcases Ashbourne's vocals and particularly his guitar playing to great effect, with a mixture of styles on show. Book-ended by gentler songs – the dark-hued opener Omit and soothing closer Pursuit – the folk-rock numbers in between show the band arguably at their best. Lost & Founds possesses a killer bassline which provides an arresting intro and carries the song along, while Of Late is lyrically striking and possibly the best song on show (and contains the word "benignity"). The understated nature of much of the EP means repeat listens are rewarded with a slow reveal of its class, while the lyrics too are captivating and abstract enough to keep you coming back.
Listen to Samuel Zasada for yourself here