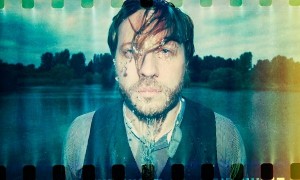 Essex singer-songwriter Francis Neve uses a huge array of different sounds on his debut mini-album, The Second Time We First Met. Folk is but one of them, but it was enough of an excuse for the panel to take a look.
---
Ben Sunderland: This guy is a lot of fun. Francis Neve jumps around, dipping and diving into a good number of genres in the creation his music – therefore I guess his self-categorisation of simple 'Indie' is the best suited. However, I do believe it's also not the most flattering nor the most appropriate given the sensitivity which he manages to meld folk riffs, at times near African rhythm with a hearty dose of British vintage indie vocals into a vibrant hybrid, therefore I hereby name his sound as 'Neveism'. But who cares about categorisation when the music stands solidly on its own two feet? Go on and have a look-see-hear for yourselves is my best advice and we'll all sit back and watch the 'Neveism' spread.
---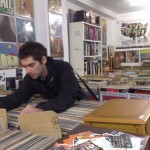 Ian Parker: Yes, it's not folk, but let's not bother trying to pin down exactly what kind of music Francis Neve makes, other than to say he makes his own. Borrowing from just about anything you care to mention, he hits you with quirky beats, weaving bass lines, and punchy rhythms. Winterbury even sounds like it might be taken from the Streets. Baring only a loose relationship to folk, this might not be something that appeals to all of our readers here, but its a captivating listen nonetheless.
---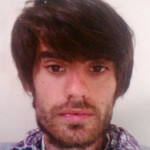 Louis Gilbert: Francis Neve is a singer-songwriter who plays all the instruments on his debut record. But trying to pin down what his sound is about is hard as his songs are so disparate. It's similar to The Guillemots in arrangements and also in Francis' vocals. There are echos of Radiohead especially with the effect voice in Come Near. It would be interesting to hear much more by him.
Check out Francis Neve for yourself here.