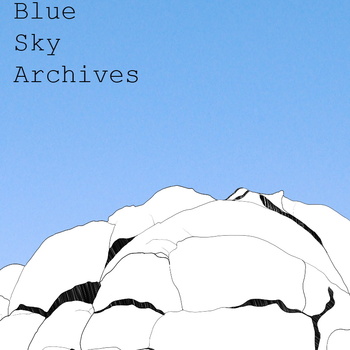 Glasgow's Blue Sky Archives have been thrown together from the remnants of several bands across several musical genres. Folk is only one of their many influences, but as our panel found out, they're sounding like they might amount to more than the sum of their varied parts.
---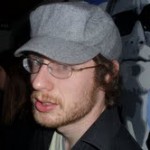 Tom White: Not strictly folk at all, the post-pop/rock tag on the supplied link is probably a more apt description – although Crash Your Face contains tinges of folk and Lauren Mayberry's vocals in particular are well suited to it. Given the presence of members of various heavy rock outfits past, present and "on hiatus" (Titus Gein, Dead or American and Holy Mountain, since you ask) as well as disco punks Dance Lazarus Dance and Lauren's darkly pop-rock past in Boyfriend/Girlfriend, this should come as no surprise. The male vocals of Paul Mark McGrath and Matt Phelan are to the fore on the equally quirkily titled The Highest Of Fives and Sleeves Rolled Up, The Team Rolls Out – probably the strongest of the three tracks as percussion drives the song forward and the trio of vocal talents interweave to good effect.
---
Anna Mellor: Blue Sky Achieves are a tricky one. A bit punk-pop in places, and a bit folky in others. The first track off their EP 'Crash Your Face' is the most Paramore like, mostly because of the female singer. I don't like Paramore or that sort of voice but I admit that this girl can sing. 'The Highest of Fives' has a more laid back feel to it. The harmony towards the end is very nice indeed, probably my highlight of the EP. 'Sleeves Rolled Up, Team Rolls Out' is the heaviest of the songs showing an even rockier side to the band. Overall their music is a bit of a mix and match of things but if they find their direction, with that girl's voice they could do very well.
---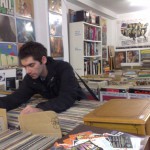 Ian Parker: There's clearly a fantastic mish-mash of ideas knocking around within Blue Sky Archives, and that promises much. I love a band who can make a variety of sounds hang together on an album (I'm thinking of the likes of the Young Republic, Straylight Run or Bodies of Water) and this EP suggests this Glasgow group can be the next to do it. Lauren Mayberry's vocals are clearly one of their biggest assets, but the fact she only sings one of the three songs here shows they don't intend to rely on her alone, and will instead turn to songcraft. They're off to an exciting start.
---
Check out Blue Sky Archives on myspace here or bandcamp here.