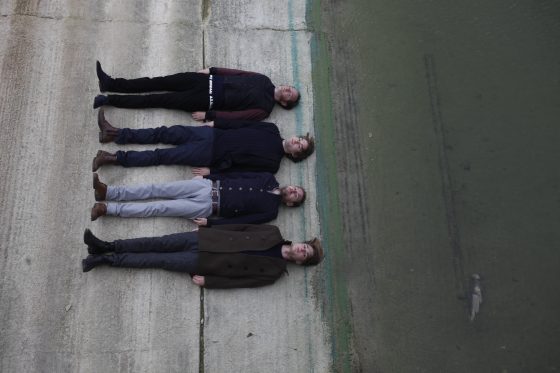 For Jon Ouin, one of his favourite things about being a member of Stornoway has been going out on tour. The Oxford band have been gigging since long before some of them were, strictly speaking, old enough to be in the venues they were playing. But as they prepare to head out on the road at the end of the month, everything is different. This time will be the last time.
The decision for Stornoway to call it a day is a practical one. Brian has heard the call of the wild and headed to South Wales to work as a warden on a nature reserve. Rob has heard the call of New York City and moved across the Atlantic. Oli is in London, splitting his time between live music start-up Tigmus and playing Zulu music. Only Jon remains in Oxford, writing and recording music for radio, film and theatre.
"I don't know whether to take that as a message from my bandmates," Jon says of being the only one left in their hometown. "It would be quite hard to come to the decision to end it if we felt of it as a negative, but we're putting a positive spin on it in the sense that it's a bookend to something that's been an amazing ride for all of us."
Stornoway have released three studio albums, with debut Beachcomber's Windowsill peaking at 14 in the UK charts. But all of Jon's favourite memories of being in the band come from playing live. "It's an intense camaraderie and it goes back 10 years for us so it's a big chapter. When we started Oli and Rob were very young so they just grew up with it. At the beginning Rob couldn't get into half the places. He was about 15 I think."
They created incredible memories. From making their Later On Jools Holland debut as an unsigned band finding themselves in the same room as Sting, Jay-Z and Foo Fighters, to playing the main stage at Glastonbury, to being the first non-classical group ever to play in the historic Sheldonian Theatre on home turf, Stornoway fulfilled ambitions left, right and centre. But those aren't the only kind of memories.
"We were doing a gig in deepest, darkest Dorset years ago in a town hall, where for some reason the audience were mostly OAPs who didn't know any of our music," Jon recalls. "We were heckled by a disgruntled, relatively senior woman who felt our music was too slow. 'When do we get to dance, then?' she said. So Adam (Brian's brother) duly obliged and got down off the stage and danced a charged tango with her, whilst wearing a horse's head mask. That made it one of the strangest gigs we've played."
Then there was the time they were playing at the Electric Picnic in Ireland in 2010. "The artists' dressing room, which was a sociable affair in that it was in a large communal bedouin tent, suddenly collapsed during a thunderstorm. Everyone had to run for cover. Since headliners Massive Attack had already driven home, a few of us broke into their separate dressing room – replete with the finest refreshments – and unexpectedly found Phil Jupitus under a massive cushion. 'We're saved,' he announced."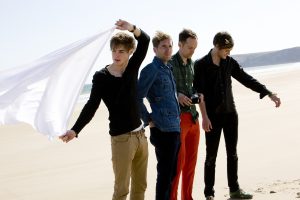 The final tour kicks off on February 27 in Gateshead and takes them all around the UK before the curtain comes down in Oxford on March 12. They considered a return to Stornoway – the Hebridean town that gave the band their name before any of them had ever been – but they decided against. Way back in 2010, during their Highlands, Islands and Ireland tour, they signed their first record deal in the castle grounds in the town, having just played a gig there for the first time, but there will be no repeat. "It's nicer to leave it as a beautiful windswept memory," Jon said.
The point of this final tour is to make new memories. Fans have been asked to help pick the setlists, but Jon is promising a "few surprises". "We know fans will come because they want to hear the stuff they know and love so we're not going to chuck a new album at them or anything like that but there will be a few extras. Basically, it's going to be a big party. We want it to be a celebration rather than a wake."
They were originally planning on playing some favourite venues of theirs, but demand for tickets has pushed them into bigger buildings. "It springs to mind we should have split up earlier," Jon said with a laugh. "A lot of them sold out and we moved up a size so we're playing some venues we don't really know. It turns out splitting up is a good career move. Next year we'll get back together and do it again. I think that's what we've learned from all this."
Stornoway head out on their Farewell Tour on 27th Feb-12th March
More details on their website: http://www.stornoway.eu/