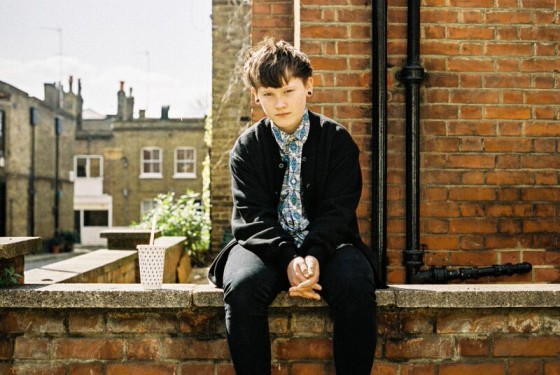 You'd have to be living under a rock not to have heard 'Sea Creatures', the debut single from SOAK – or Bridie Mons-Watson to her mum and dad – that's currently got radio stations and music journos all hot under the collar. It may seem as though SOAK has quietly erupted out of nowhere, but this Northern Irish wünderkind has already garnered an impressive CV: Last year she played Glastonbury's BBC Introducing and Leftfield stages whilst 2015 has seen an appearance on Jools Holland and mention on the BBC Sound of 2015 list. On 1st June she'll release debut album Before We Forgot How To Dream before returning to Glastonbury for an appearance on the prestigious Other Stage. Not bad for someone still shy of their 20th birthday.
While it might be ok to mention her age in passing, for God's sake don't go on about it – when we meet SOAK in a noisy pub in the middle of Brighton's Great Escape festival, she's clear that this is now a moot point:
'I feel when I was 16 it was relevant, but after that it was like – there's loads of kids doing shit like that, and being really successful. I thought – these people can do it, kids can actually do good things! It's like being called wise beyond your years – why can't you just be wise?'
That's not to give the impression that SOAK is in any way bolshy. In fact, she's quite the opposite – slightly shy, incredibly down to earth, warm and friendly (and yes, she does look young for her age, which might be why people have gone on about it). Whilst grateful for her fortune, she's also quick to point out that this is a result of a lot of leg work as well as luck. 'I wrote the song [Sea Creatures] when I was 14,' she explains. 'I felt like I had to say things so I did. I spent three years recording it and put it online, then it got produced properly and sent to radio stations, and people started to play it. These last three years have been constant touring. It's been really intense. It feels like I had a really steady climb and now everything's happening at once.'
Part of her fortune may have been developing as an artist in Northern Ireland as opposed to the London shark pit, better known as the music scene. In SOAK's case, this resulted in overwhelming support from local promoters and DJs keen to champion such outstanding, homegrown talent. In fact, it's refreshing to hear such a positive experience of the music industry in general. 'I'm lucky that I've had a lot of time to develop,' she tells us. 'I signed a publishing deal with Universal when I was 16 and that gave me money and time to buy instruments and work things out'.
Despite her dual appreciation and pragmatism, she's still a little dazed at just how well her stars have aligned. 'I don't really expect much,' she says, slightly shyly, 'so generally I've been pretty laid back about it. But yesterday I had a moment of reflection; I was sitting there and Stephen, my manager, said – 'You do realise you did Jools Holland on Tuesday?' And I was like, 'I just met Jools Holland!'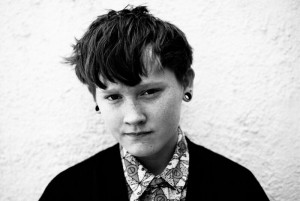 She's certainly animated when relating this experience – as you would be if you'd just been on the coolest bloke on the planet's TV show. 'He's such a fucking dude!' she laughs. 'He just wanders around like…so cool. My parents definitely cried when they watched it. I had Father John misty behind me and Paul Weller to my right, it was so fucking weird – it didn't feel real!'
Growing up in Derry, she was exposed to the diverse musical tastes of her parents which included everything from Damien Rice to Pink Floyd, who she describes as 'a pretty big influence'. While she may not be embarking on 15 minute keyboard solos, there are traces of prog in SOAK's music, such as in the shimmering piano and distorted guitar of tracks like 'B a Nobody'. Elsewhere, 'Blud' puts us in mind of other alt-folksters like Sea of Beas and Alessi's Ark, while the laid back, retro 60's vibe of 'Sea Creatures' is redolent of The Concretes. Although she's quoted as saying she had a happy family life, there's an undeniable sadness to some of the tracks, prompting us to wonder what kind of life events influence her. 'I think it's easy for anyone to write a sad situation,' she muses, 'because you have to vent and talk about things. For me, when I write, I'm explaining things to myself, really getting everything out of my head and not caring what it is. When I look at it I'm like – that's what I'm trying to say to myself!
'Music is really situation and observation – so songs about my big brother dropping out of uni and going to a really bad place, and songs about my parents divorce, these things are just easier to write about as I felt I had to write about them. Then there's stuff in general like, I'm just chilling with my friends! I think it's just easier for me to write whenever I'm feeling upset or annoyed cos' when you're happy you don't give a fuck!'
Despite such rapid success (because even three years of hard graft is still speedy progress in an industry where artists can try to break through for decades) it's clear that SOAK is well equipped to deal with the trials and tribulations of notoriously difficult career path. When we ask her what she'd like to happen next, she's customarily positive yet realistic:
'Loads of really good shit's fallen into place so there's a lot I'm looking forward to. For the album, I just hope it does well and I hope people like it and I hope it's a grower. Other than that I'm just glad about everything and to be where I am.'
 Before We Forgot How To Dream is out on the 1st June on Rough Trade