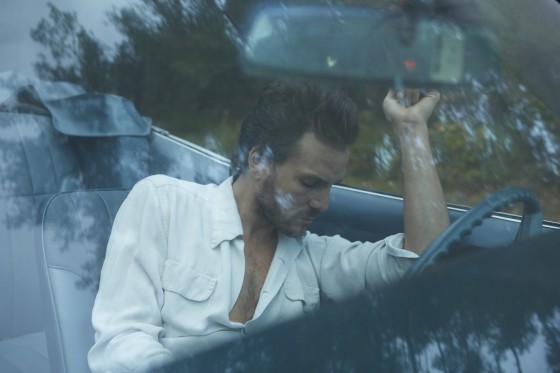 Perhaps appropriately for someone who's just landed in the UK, the first thing Simone Felice does when I ask how he's doing is mention the weather.
"I'm just generally glad to be alive and glad it's spring at last," the singer says.
He's not exaggerating either. Felice hails from the Catskills Mountains in upstate New York, which was pretty much closed down by severe weather this winter.
"It was the toughest winter of my whole life. It was like Siberia."
Felice has just released his second solo album Strangers and, pardon the analogy, it's a lot sunnier than his eponymous debut.
Fans of Felice know him from playing with his siblings in the Felice Brothers or as part of his later project The Duke & The King. He is a celebrated poet, author and songwriter and those familiar with his work know his life has been scarred by personal tragedy. Not just once but several times. As a child he suffered a brain aneurysm and was pronounced clinically dead for several minutes.
In 2009, he and his love lost their first child in a late-term miscarriage and a year later, he underwent emergency heart surgery which left him with a mechanical heart valve that ticks, ticks, ticks away inside him. But after adversity came happiness and just a month after his operation he welcomed his beloved daughter Pearl to the world. She is now four and clearly the apple of her father's eye.
No surprise then that Felice has now produced a beautifully emotive and even uplifting album. If his self-titled debut album was somewhat haunting Strangers is more about embracing life and moving on.
"It's really about, you know, the realisation that we can be so in love with someone, or so in love with an idea, or friends, or people in our lives," he said.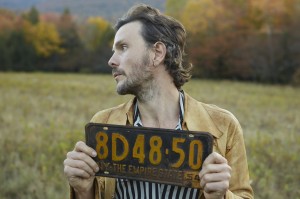 "And then time passes and those same people who you felt irreversibly connected to can become strangers to you. And then the flip side of that coin is that sometimes time will go by and we can look in the mirror and there's a stranger standing there, from the person we used to be. The theme of the record comes from a lot of that sort of musing and that sort of feeling."
Strangers was recorded at home in the Catskills, at the end of a dead end road while the autumn leaves were falling. Home is definitely where the heart is and the mountains provide much inspiration for Felice, who said each day he would walk past an old house where Jimi Hendrix used to live and "talk to myself, sing and work out melodies".
"The Catskill Mountains are always inside of me. I was born in an old house on a creek there and I've recorded all around the world but the mountains are always inside of me and I do really like recording at home, up there in the woods."
While his previous album was a more solitary work, Felice clearly enjoyed working with others on his latest project, particularly his siblings.
"Some of it was lonely, just me and my producer David. And then some of it we got to bring in a proper band, my brothers and The Lumineers and some good friends. So it was really just a special experience. Surrounded by a lot of talent and a lot of love."
Playing with his brothers is "always a blast". "Like coming home," he says, before adding: "Bruce Springsteen said nothing better than blood on blood and that's the truth."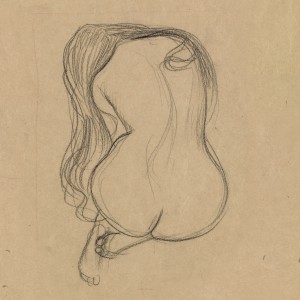 I suggest that Strangers feels a little filmic, like a soundtrack, and more uplifting that his last work.
"That totally makes sense. I was feeling the same when I was making the album and listening back to it. It can paint a lot of pictures for you. Sort of make you feel like you're on a bit of journey. Like anything is possible – laughter, tears, everything."
I ask if the more upbeat feel to Strangers is reflective of him being in a better place right now, being content with life.
"I think every songwriter and every poet, if you're doing your job correctly you should be singing about what's happening in your heart and what's happening around you in the world. This new record we got to have a lot more of a band feeling and less of a lonely feeling.
"That first record, that's the way I was meant to make it. (With this album) we got to really take our time with the songs and bring in different players and friends."
And what a bunch of players to call friends. In addition to his brothers, Felice is joined by guest artists Leah Siegel, and Wesley Schultz and Jeremiah Fraites of The Lumineers. But it's not just home that's had an influence on his work – his daughter Pearl has reminded him of an earlier innocence.
"She's helped me see, remember what it is like to have the wide eyes of a child. The wonder you can feel from the simple beauties of life. The rising sun and laughter, just watching a bird on a branch. She's helped me with that, in quite a big way."
So what's next for Felice – the songwriter, the poet, the author? Where will his next journey take him?
"We're just going to continue on this path. I've been able to shed my armour and my skin to really find my voice and be the artist… be myself and find my path. Strangers is just the second of many albums to come."
For now, his next plan is clear. When his latest tour is over, Felice will be looking forward to going back to the Catskills, where the weather is looking up.
"I'm going to just sit in the grass at home with my family, and turn my phone off".
Words: Natalie Marchant