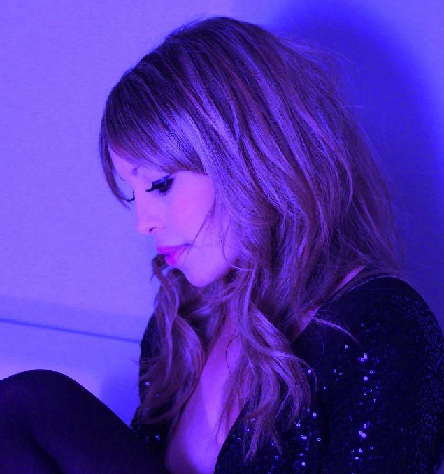 We recently featured Irish artist Carmen in our SOTD section, singing the beautiful, haunting song Take This Dance (featured in the film The Phone Call) and thought it was about time we found out a bit more about this very unique artist…
How would you describe your music?
It's usually described as alt/pop or indie/folk. I tend to stick to writing in a fairly classic songwriting style though I think its more influenced by my experience of growing up in the States and in Ireland than I realise. It's important to me that the lyrics are meaningful and honest.
When did you first realise this music malarkey was for you?
The first day I picked up an instrument.  Oh, and also when I first saw Top of The Pops.
What does music mean to you?
Sometimes it's by far the easiest form of communication for me. I also love that there's so often an element of mysticism to it too – sometimes it can feel like a song just drops out of the sky and into your lap and you become the bystander whose task it is to find a way to share it.
What's the worst thing about being a musician?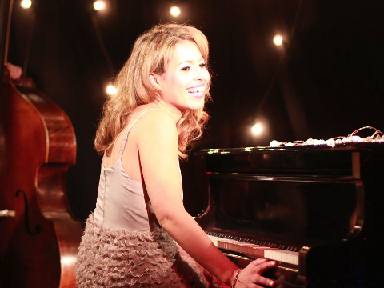 Having self-doubt as your constant companion. Is that too dark?
What do you write about and what inspires you? 
I suppose I'm a bit obsessed with the 'what ifs' and the overlooked importance of fleeting moments. I love to hear other people's stories, I find the everyday fascinating.
If you could invite three music artists round for dinner, alive or dead, who would they be and why? 
Dolly Parton because she must have some great tales to tell, Justin Vernon because I've been listening obsessively to the song 'Holocene' and Katy Perry because that 'Roar' video is pure comedy genius.
What are you most proud of in your musical career, to date?
When I was a kid I won a 'Best Musician' trophy at school in Montgomery County (US).  I was so excited to take it home to my parents… they let me think it was made of solid gold for a very long time. It was plastic.
If you could have written one song, which would it be and why?

I Hope That I don't Fall in Love With You' by Tom Waits. He effortlessly manages to transport you someplace else that's lonely and hopeful all at once. I first heard it at a session and everyone joined in singing the last line and I thought it was the most amazing song I had ever heard. And I've been trying to write it ever since.
What are your ambitions for your music?
I'm always fascinated when people tell me what they think my songs are about.  I'd love to think that at some point the songs will cease to be mine and belong to those listening instead. There were songs for me like 'Only Love Can Break Your Heart' by Neil Young and 'Rainy Night in Soho' by Shane MacGowan that I felt were part of my existence from the very first time I heard them.
Finally, we're always looking to expand our musical horizons. Do you have any recommendations of bands or artists we should be looking out for?
Bahamas (Afie Jurvanen). First saw this on The Crypt Sessions and I was totally blown away. Love it!
Take This Dance is available to download from today, with an EP to follow.