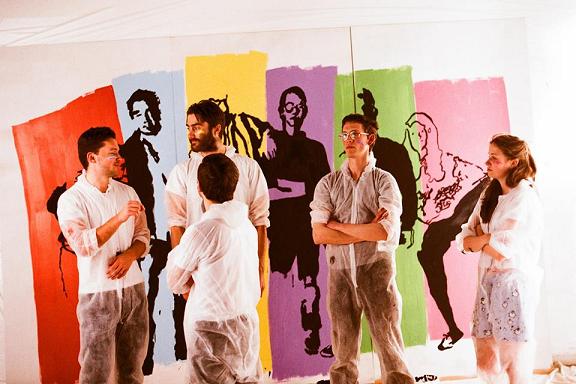 Hello, please introduce yourself and your music to the uninitiated.
We're a 6-piece folk-reggae band from Oxford. We try to make our songs so memorable that everyone joins in for the chorus.
Tell us a bit about your latest release?
We're currently recording a 3-track EP with Spider J (Estelle, Shy FX). Unlike all of the tracks from our previous releases, these three songs are romantically inclined – a complete coincidence! But the mood of each is very different, and Spider digs low end – we hope they'll get knees bending.
What was your best ever gig?
Playing Truck Festival last July was really special. There was so much happiness it could be an American cult summer-camp.
What's the worst thing about being a musician?
Tinnitus.
What inspires you?
Writing music with mates that is uniquely your own.
If you won a billion pounds what would you do with it?
Maybe seek out a few super-reliable charities and give them a big payday…then buy lots of Lyons Battenberg and live in a cake house.
Which of your songs is your favourite and why?
'Air to Breathe' is trending quite hard at the moment. It's simple and effective – Rob's rap breaks up the vocal ballad nicely, and the instrumental texture is sweet. It's on our bandcamp and soundcloud.
What are you plans for the future?
We're super serious about making a lot more music.
Finally, we're always looking to expand our musical horizons. Do you have any recommendations of bands or artists we should be looking out for?
Grudle Bay and Rachael Dadd are a couple of artists we saw at Truck who we loved. We're sharing a gig with the Grudle lads at Wheatsheaf, Oxford on 26th November.
Find out more about Marvellous Medicine here