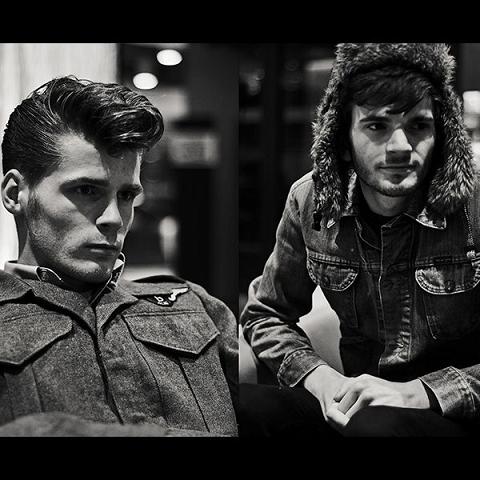 Hello, please introduce yourself and your music to the uninitiated.
We're Harry and Alfie Hudson-Taylor, brothers from Dublin,  Ireland.  We sing and play acoustic folk music with vocal harmonies.
Tell us a bit about your latest release?
1. It's four songs
2. It was recorded in London and LA
3. We're really proud of it
4. The main track on it is called 'Care'
What was your best ever gig?
So far, probably filling in for Tom Odell on the main stage at Hyde Park in London one act before the Rolling Stones!
What's the worst thing about being a musician?
Today's particular bad cause we're shooting a video in Barcelona…  It's a hard life (not).
What inspires you?
Other musicians, David Attenborough documentaries and the weather, to name a few things.
If you won a billion pounds what would you do with it?
If we had a billion dollars we would build a studio, learn to fly a plane, help bailout Ireland from its economic downturn, give a load to charity.
Which of your songs is your favourite and why?
It changes all the time.  Every time we do a gig whichever one goes down the best on that particular day. 
What are you plans for the future?
Play and write music as much as possible,  and in the near future focus on our first album. 
Finally, we're always looking to expand our musical horizons. Do you have any recommendations of bands or artists we should be looking out for?
Orla Gartland, Hannah Grace and Kimberley Ann.
Check out this boys on the following dates:
7th Sep 2013 – Bestival
8th Sep 2013 – Kensington Olympia
8th November – The Institute, Birmingham (supporting Kodaline)
9th November – O2 Academy, Oxford (supporting Kodaline)
10th November – Shepherd's Bush Enpire (supporting Kodaline)
For more gigs and info check out the website here