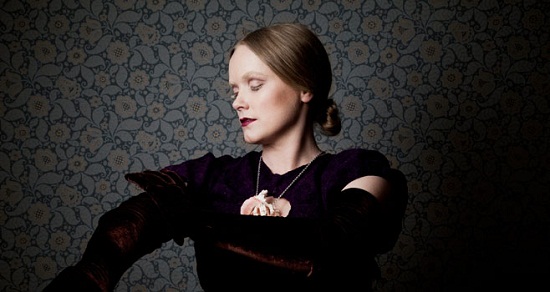 Over the course of ten years, Norway native and Swedish resident, Ane Brun, has steadily built an impressive musical career. The experimental, theatrical artist has been at the forefront of the recent surge of Scandi folk artists to make serious ripples in the UK, and collected an impressive list of collaborators along the way, including Ron Sexsmith, Madrugada, José González and Peter Gabriel. She's also picked up enough Norwegian Grammys to populate a mantelpiece.
This summer Brun released Songs: 2003-2013, a restrospective compilation encompassing six studio albums. We chatted to the artist and record label owner whilst she was on a flying visit to the UK to look back at what has been an outstanding decade.
Before we talk about the new album, can you go right back to the beginning and talk about how you got into music in the first place?
Let's see… I grew up with music. My mum's a musician and we had music at home, but for me, I wasn't a musician – I was music listener, and a sports girl. So at twenty-one, I really wanted to do something creative and I picked up the family guitar and brought it with me to Oslo where I was studying. When I started playing I kind of got stuck with it, in a positive way, and started playing it every day, all the time! And then  I started singing to it and realised I'd been singing all my life.  After a couple of years I started writing my own songs for fun and it became more and more of a serious thing. I recorded my first album when I was twenty-six.
Looking back at your work as a whole, are you surprised by how your music has developed and some of the directions you've taken?
Not really surprised…I think that if you listen to the albums separately and don't think about the time in between, maybe it can seem like a big development, especially with the last album. But I play so much live, and for me it's not surprising because I'm in it all the time. Maybe for the listener the changes can be more dramatic.
Is there a song or album or period that you're most proud of?
I don't know if it's possible to say 'most proud of', because I'm pretty happy with everything, but the last album I did, It All Starts With One, was maybe the most complete experience for me. It's not like I'd quit school and just started working, I was feeling safe and self-confident and in the right place in so many ways. So the writing and producing and recording of that album, including the tour, was the best part of my career so far.
On the flip side of that, is there anything you wish you had done differently?
Not really. There's a song here and there that I maybe would have changed if I had a chance, but you can't really change the past – that's the way it was. This is especially with the first album because I didn't really have experience, and even when I felt that something wasn't right, I didn't really know what was wrong. It's the same when I listen to it now – I feel it in my stomach, but now I can more say what I would have changed. But I guess I've always had this goal, since the second album, that every time I release something it has to be something that I can stand behind, you know?
You've collaborated with some pretty amazing artists over the years. Who has been your favourite?
Of course the Peter Gabriel collaboration was special, it was a huge experience in so many ways – travelling all over the world and doing big stages and playing with him, his daughter and also the big orchestra. I guess for me that was a very changing experience because it brought me to new aspects of my career. Also, Jose Gonzalez – I wanted to work with him for years so I'm glad we managed to do that.
Is there anyone else you would love to work with – like a dream collaboration?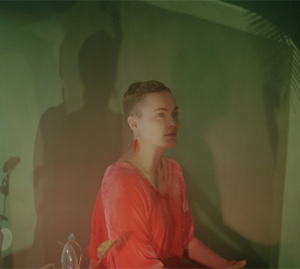 I've had that question a few times recently and I can't really answer it because I don't really dream about it before it's there – it always comes naturally when it comes. I don't have any at the moment, but singing with a wonderful voice is an extremely pleasurable experience. It's amazing.
It seems as though, in the last few years, audiences in the UK have really started to get what you're doing.  Why do you think it's taken so long for us to get on board?
I think my career has been building slowly, and I'm also an independent artist so I don't really spend a lot of money on big campaigns. Since I've had my own label I don't really expect things to happen. In Europe I've built slowly over the years and of course in the UK it's difficult because it's a big music country, it's not a place where you can expect things to go quickly.
What's next for you?
The summer is quite calm, the I have a  long tour in Fall. And I've done a song for a movie – Juliette Binoche is the main character.
Where are you most looking forward to playing – which place really gives you a buzz?
I've had good shows in London this last few years. I also like Ireland, and playing in Amsterdam –we're already sold out there so that's a good place for me. It's good all over Europe now so I'm a lucky girl!