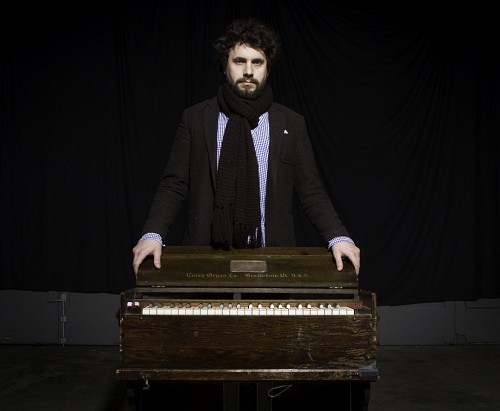 Some artists are destined to spend their lives playing second fiddle to other, better-known singers and songwriters. Not so Pete Roe. Having spent several years as solid multi-instrumentalist and vocalist in Laura Marling's band  he has finally emerged from his chrysalis in a jangle of guitar strings. Described by NME (possibly accurately for once) as 'the missing link between John Martyn and Leonard Cohen', Roe's music is inspired by the golden age of folk but augmented with modern sensibilities – yes, he's written songs about breaking up, but he's also written some about pubs.
Our Beloved Bubble, released in May, is a beauty. Gorgeous, complex strings ripple beneath warm, honest vocals on songs with strong, super-catchy melodies. Roe may have earned his musician stripes in the company of Lady Marling but he's clearly a prodigious talent in his own right. We spoke to him just ahead of an exciting set of tour dates which sees him playing Glastonbury's Bandstand – although he'd probably rather be in Kent…
You spent a long time playing in Laura Marling's band – was the plan always to go solo?
Well the plan was never really to play for other people! I kind of fell into Laura's band by accident. I'd seen her play in Bristol and moved up to London after that, and within about two or three weeks I got a phone call asking if I wanted to come and play guitar and piano – and banjo, actually – for Laura. Then I kept on thinking – 'I'll do this for another few months and then get on with my own stuff.' But there was always that one last tour…then an album. She just kept on getting better gigs and it seemed foolish to leave – so many people would kill to be in that position.
You seem so musically minded – how did you end up study mechanical engineering at university?
That's a really good question isn't it! At school I was always playing music but you just get told you'll never make anything out of it. I was always planning on going to uni and starting a band and  then I saw the timetable – we had nine to five most days! But I did manage to do both and the engineering did sort of stand me in good stead.
How does it feel to be on stage and in the studio working on your own material now?
It feels great! It's nice to be at the front but I really do like being the sideman as well – I think that's something I'll probably do again in the future, but being up front, it's the most fun really. You get to play your songs and you can be a bit of a megalomaniac for a while!
The album reminds us a lot of Neil Young and Bert Jansch. Would you cite them as influences?
You're spot on with Neil Young and Bert Jansch – Jansch was one of the people I was listening to an awful lot when I first started playing guitar and Neil Young when I was really starting to take song writing seriously. John Martin figures quite heavily in my influences, Ryan Adams, Gillian Welch… Probably American songwriters and British guitarists.
What life events impacted on Bubble?
Originally I planned it to be two EPs – one's a break up EP and one is all about pubs. When we recorded it we realised it should really be Side A and Side B as a record, but then that didn't fit quite right so all the songs got jumbled up. The 'Johnny Guitar' song is a real guy who I knew from when I was working behind the bar in the Old Duke in Bristol. He's been with his band, The Seven Jazzmen, for forty five years, John is nearly eighty now. He's such a cheery old man, but he had this big regret that he'd never gone to Tanzania with a girl! There's quite a lot that I took from that story – if you really do love someone you should try and be with them.
What's your favourite song on the album?
My favourite one at the moment is 'You Left Me There Again'. It was kind of an afterthought, this half- finished, one-verse song, and we recorded it late at night after everyone had had a few beers. I'm really glad I didn't write more verses for it cos' it kind of says everything it needs in one verse.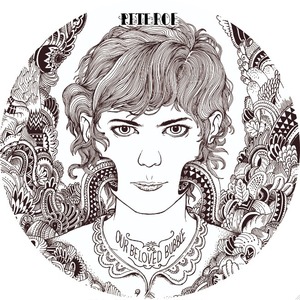 We've got to ask – where does the amazing artwork come from?
It's a chap called Iain MacArthur and he's an illustrator. I spent a long time on the internet looking for illustrators, using this site called Stumble Upon, and one of the names that came up was Ian McAllister, which I remembered wrong, and when I put it in it came up with Iain MacArthur!
You recently done some production for Hot Feet – how did that come about?
We'd done a fair few gigs together and they were really um-ing and ah-ing about what to do. They were talking about going back and working with this producer from a dance music background who wasn't right for them, so I was like, 'Let's just get in a room and play', and that's exactly how we did it.
You're playing some pretty awesome gigs this year, including Glastonbury – what are you most looking forward to?
My favourite festival last year was Smugglers. Do you know Coco's Lovers? They're a Kent band and this will be the third year of a festival they run in a secret location near Deal, and it's about 1000 people and it's got all the good things you want from a festival. It's all really family friendly, there's no big headliners or anything, just lots of really good bands. Glastonbury's gonna'  be great, cos' it's always really good fun – but I'm really looking forward to Smugglers!
Catch Pete on the following dates:
30th June – Glastonbury, The Bandstand
20th July – Hebridean Celtic Festival, Stornoway
1st September – Smuggler's Festival, Kent