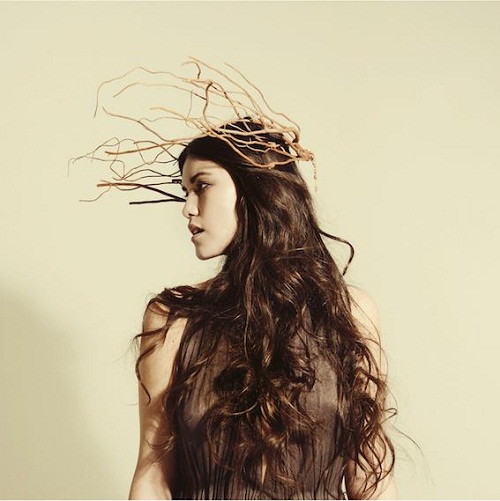 We all know that some of the best music comes from heartbreak, pain or a really rough time. There may be great artists out there who've never had their souls torn asunder, but we'd be hard pushed to name them. Proving this theory is Phildel who, after spending her early years in a liberal, musical environment, was suddenly catapulted into a world of strict religious fundamentalism in which music and all creative expression was banned.
Fast forward 20 years to an intimate gig at St Pancras Old Church. Masked dancers perform an interpretive dance before the alter. Enter a tall, strikingly beautiful woman with waist length hair who delivers her songs in a performance that is creative, theatrical and visual as well as auditory. By turns mournful, empowered, ferocious and jubilant, the instrumentation swings between dream folk and dance, occasionally borrowing Chinese phrasing and putting us in mind of fusion artist, Sa Ding Ding.
So how did this most dramatic of artists travel from a world of silence and control to this? We caught up with Phildel after the release of her debut album The Disappearance of the Girl to find out what happened in between.
You've had quite a journey – can you tell us about it?
Well, I was born into quite a normal, liberal family until I was about 8 years old and my parents divorced, and my mother married a real religious fundamentalist and because of that there was no music or arts or anything in our house. Up until the age of eight I'd loved playing my toy piano, but when everything changed he threw that away. He was quite an abusive person… [pauses] That's really the tip of the iceberg, that situation was so horrendous.
So how did you cope?
I used to try and block it out and escape into my own world and I think that's where I got used to the process of going into my imagination. When I went to school there was a piano there so I'd spent lunch times exploring ideas, so I managed to preserve some of my identity. When I got to seventeen I left home and started pursuing music properly.
It must have been very isolating at school, when people were talking about new bands and artists?
I think people take for granted how much you subconsciously learn about music and culture when you have it at home. Friends would be like, 'Oh yeah I grew up with those records!' and I'd be like, 'Ohh…'
What happened when you suddenly had music available to you again?
Radio was a really big thing, and I found the chart show to be really useful, cos' I didn't really know where to start. It gave me a sense of where culture was at, so I used to love just flicking through the radio, having it constantly on and just dancing round my room! It was amazing, I never switched music off, it was like my drug when I had it again. I was really confused by record shops – I remember I hearing this Blackstreet Track, 'No Diggity' and I wanted to buy the single! So I went into HMV on my own and couldn't figure out how to buy it.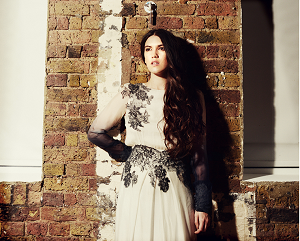 Do you think surviving this awful experience made you a better artist or just a different one?
I think it just made me a different one. I have no doubt I would have put just as much time and energy into doing music. I think it's made my creative process really different, because I go into a totally different place when I write music now. I do think that maybe songs that are more emotionally powerful come out if you've been through an extreme emotional situation. I think if I've had a really healthy, happy childhood, I wouldn't be singing songs about killing people and coffins!
Do you know if your family has heard the album?
Not really, I'm not in touch with any of them at all anymore and haven't been for a few years. I kind of see them as quite insignificant to where my life is because now I'm in a healthy and balanced place. They're all still involved in this destructive situation.
You spent a lot of time making music behind the scenes, for adverts and so on. Why was that?
I did an instrumental album called Chi which I self-released. Warner Chappell, my publishing company, really loved the instrumental work so were pitching a lot of it to advertising campaigns. I wasn't really concerned cos' it takes me years and years to really finalise a song so I thought – if I could have different platforms, it's nice to just take it.
Why have you chosen now to release the songs?
I love to try loads of different arrangements of the songs until I feel like I've found the optimum arrangement – it's like dressing songs in lots of different outfits! That's the process that, for me, takes the longest.
Yours shows are really theatrical – where does this side of you come from?
When I write the songs I just feel like I'm in a world that's really full of drama – it feels so visual and cinematic in my imagination, and it feels really right to perform the songs in that way.
The process of recording this album has taken years – will it take as long to release your next album ?
I think it will be a bit quicker because I've been writing and I know I've got the bare bones of another. It's hard to say though – I feel that way now but once I start arranging…. (laughs). I would never put something out unless I was totally happy with it and I know acts that sign to labels sometimes feel like they're being pushed into things they don't really want to do. If that happened I'd just say, I can't do this, cos' for me it's all about creating the music that you feel is the best music you can create.
How do you know when a song is finally finished?
Personally I really feel it, I have an instinct for when it's finished and that's why I carried on for so long. It's a gut feeling…maybe it's the time when you have lots of goose bumps!
Phildel's album, The Disappearance of the Girl is out now on Decca