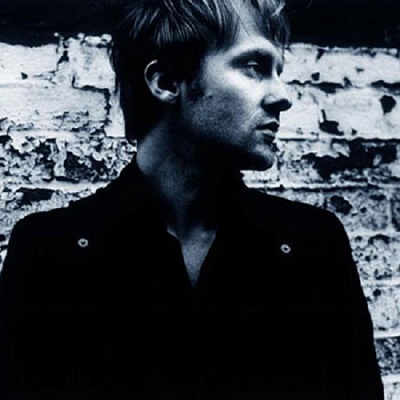 Leo Abrahams's atmospheric, layered songs and fantastic guitar work make this talented singer-writer-composer-producer-multi-instrumentalist one to look out for. He's collaborated with the likes of Brian Eno, Jarvis Cocker and Paul Simon and worked on film scores for high-profile productions 'The Lovely Bones' and Steve McQueen's 'Hunger'. We caught up with him for a chat just ahead of the release of new EP Zero Sum' earlier this week..
You've collaborated with a lot of different artists. Which of these collaborations really stand out for you? (And who would be your dream collaboration – living or dead?)
It's very difficult to pick stand-outs because they are all significant for different reasons. I once got to work with Paul Simon for a few days, and having him sit opposite me and teach me beautiful, intricate melodies is something I'll never forget. I produced a record for the Irish Sean Nos singer Iarla O'Lionaird a few years ago, and he is such a powerful communicator that even though he was singing in Irish, I was able to tell what the songs were about.
Playing with Pulp for the last couple of years has been amazing – witnessing how much those songs mean to the audiences, and having the privilege to play for Jarvis, who is one of the greatest songwriters and performers ever. As for my dream collaboration, I would really love to play with Bowie one day, and also to try something with Nick Zammuto from The Books.
You play a lot of different instruments. Are you planning to add any more to this raft of talent?
No! I'm actually working hard on my mixing abilities at the moment. And the guitar, in terms of the variety of sounds you can find with it, still fascinates me and I want to try and keep progressing with that. I learned the hurdy-gurdy a few years ago and got reasonably good at it, but I have completely let it slide – so maybe I'll get that one back on to the raft!
What made you decide to work mainly as a solo artist?
It was never a decision, and in a way I wish I'd found a band and become part of something. But when I did have a band for while I found that they didn't take kindly to me doing outside work, and variety is something that is really important to me. So although I love having other people contribute to my music, I'm pretty happy with being a solo artist.
Your work is often described as 'dreamlike'. Can you tell us a bit about the mental state you achieve while you are creating your music?
It varies, according to what part of the process I'm working on. There can be a fair amount of worry and frustration to be honest! But at its best, I don't notice the time passing and suddenly it's evening. Concentration is extremely pleasant, just like meditation in a way. And sometimes the ideas are coming thick and fast, and there's an eerie feeling of inevitability about it all.
Who and what are your biggest influences?
At the moment, it's 20th Century Chinese painting. In terms of musical influences, I think it's infinitely complicated how all the things you've heard meld together and affect you. I still feel the influence of my classical training quite strongly. I love the guitarist Marc Ribot, Brian Eno has left an indelible mark on me, and I absolutely adore The Books.
What are you working on at the moment?
Finishing off my next record, which is going to take me to LA next month. Playing with Anthony and the Johnsons in Paris, writing music for a US feature documentary, and co-writing with a few different artists.
How do you relax when you're not working?
Cooking, cycling, and just hanging out with friends.
words: Charlotte Dingle