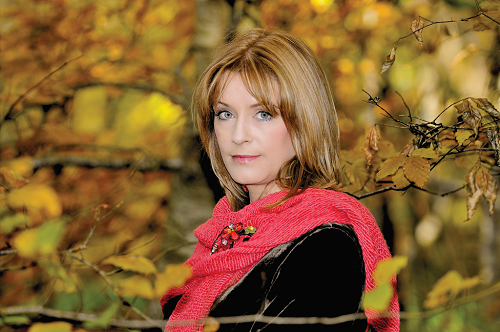 Folk aficionados will certainly have heard of Cara Dillon, one of Ireland's foremost traditional folk singers. Now re-emerging from a domestic haitus is sister Mary Dillon, once a member of acclaimed 90's band Deanta and more recently, sometime vocalist on sister Cara's records. North is a collection of traditional Irish song, interspersed with Dillon's own compositions and offering new perspectives on old tales. Fans of Gilmore and Roberts, Seth Lakeman and recent BBC Folk Awards winners Kathryn Roberts and Sean Lakeman – this is one for you.
Hello, please introduce yourself and your music to the uninitiated.
Hello back. I am a traditional/folk singer from Northern Ireland who used to be part of a group, Deanta, in the '90s and am having a laid-back time singing a few songs when the notion takes me and I'm not at school teaching.
Tell us a bit about your latest release?
It's a collection of songs called North; so-called as all the songs are traditional Irish folk songs rooted to some degree in the north of Ireland.
What was your best ever gig?
One in L'Orient years ago with the group I sang with, Deanta…everybody was in high spirits and one of the group members fell off the stage laughing. After that, no one could play or sing a note for 15 minutes, from laughing. The audience too went into a kink. Unforgettable.
What's the worst thing about being a musician?
Nerves.
What inspires you?
Loads of stuff; from classical music to rock, to traditional to pop.
If you won a billion pounds what would you do with it?
I'd buy everybody I knew who needed one a new car, and pay off the mortgages and debts of my family so they stop trying to look for different ways on how to make 5000 fast for their next mortgage payment all the time. Then I'd go shopping – big time.
Which of your songs is your favourite and why?
'Edward on Lough Erne Shore', because it is just so, so sad.
What are you plans for the future?
To be chilled, happy and relaxed; to replace my burnt-out tumble drier and dishwasher; to motivate my children into using the vacuum cleaner.
Finally, we're always looking to expand our musical horizons. Do you have any recommendations of bands or artists we should be looking out for?
Yes I do. Please sit up and take note of Reel It In, a young, highly talented and dynamic group from Co. Tyrone. Their singer in particular, Niall Hanna, is a legend waiting to happen! You heard it here first!