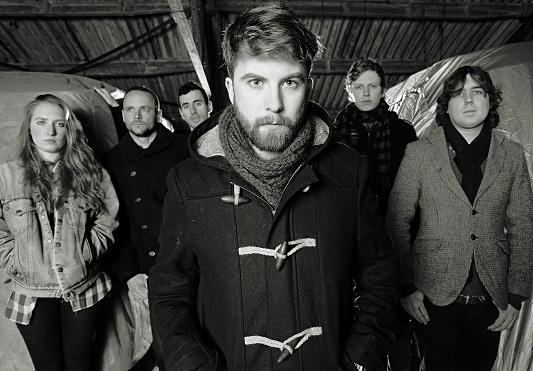 Tom Williams' dial is clearly set to 'overachieve' at the moment. He and The Boat are currently on the promo trail for their second album, Teenage Blood, and getting revved up for their pledge-funded national tour. Supposedly they're not gunning for any city in particular to be among the five that top the pledge poll, though Tom thinks it's a disgrace that Leeds was (at the time of the interview) beating their home town of Tunbridge Wells.
The band still live in Kent, and recorded Teenage Blood in a borrowed barn at the working brewery they more or less call home. Apparently they're friends with Old Bob who runs the brewery, "a 68-year-old man with a beard down to his waist and two beer kegs on his shoulder". It's quotes like that which prompted us to award them an honorary 'Folkiest Folk in Folk 2012' award, though Tom's not sure about whether they really count as a folk band at all.
"We get compared to bands like Mumford and Sons and stuff who don't even have a fucking drummer, they don't even have an electric guitar player. You would never hear Mumford and Sons playing 'See My Evil'. It's a lot more muscular than that. We have a much bigger sound."
Maybe the assumption comes from 'and the Boat', which they chose because it "sounded like a cool story", though he now feels it's a bit twee. "The problem is the name doesn't sound like the band… originally people pictured a dingy, but I think it's a pretty big boat."
The new album is noticeably less angry in sound than their first, Too Slow, though the lyrics are still packed with emotion.
"I got into really quite radio-friendly music like Tom Petty and Teenage Fanclub and they always play with kind of classic chord structures. If you don't really listen it kind of sounds a bit wishy washy, and always what's underneath it is these really sharp lyrics. I tried to make the lyric even darker and the music even lighter and kind of scoop out the middle."
Given that the tracks were chosen from a bank of 150 that Tom had already written, it's not surprising they're pleased with it, and the fact that it was made in such a friendly environment seems to have helped. It even looks good, and the striking black cross that features on the album cover is one of hundreds of potato prints which Tom helped to create (though apparently  -and disappointingly – the quality was attained via a really big scanner, rather than a really big potato).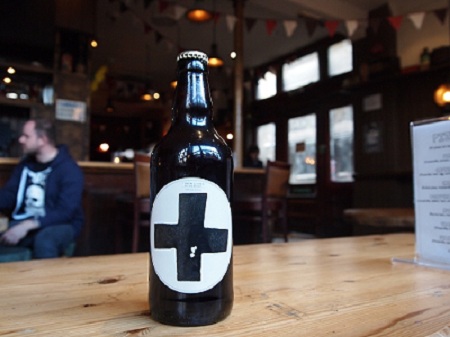 Plans for the next album are ambitious, if not completely clear just yet. They might go "darker and angrier again but less structured, or maybe cut out the middle again and go even poppier and even catchier and even hookier and even radioer and then even darker and even more visceral and even more languagey and even more wordy." I guess we'll wait and see what comes of that. With such a broad range of influences it's no wonder the possibilities are endless. New music Tom's enjoying includes Sharon van Etten, Jack White and Alt-J, though one of his earlier lyrical influences was more unlikely. "I'm sure, lyrically, Eminem was a massive influence. He's so vivid. I don't really listen to that much Nick Cave or that much Tom Waits, so it's gotta be that – it's gotta be Eminem."
They won't be disappearing any time soon; the kind of bands that they feel make an impact make handfuls of albums, "they don't just make two and bugger off". Good news, in our opinion, given the lively, accomplished gig we saw them play. They even gave us a bottle of beer – 'Teenage Blood', of course – from the brewery to sup while we watched. Good music and good booze is definitely a good way to win us over, plus we get to tag this interview with 'Eminem'. Well done, Tom Williams. And your boat.
See how the tour pledges are going at detourjam, and admire Tom's artwork here at here
words: Ashleigh Arnott
Listen to the whole darn album.