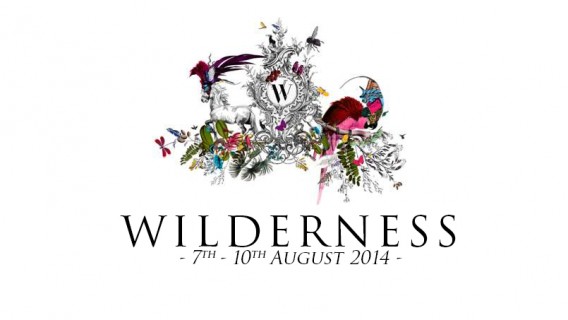 Being only three years old, Wilderness has quickly established it's name on the festival scene as one of the hottest music events of the year. Their live music bill has somehow managed to top itself year after year, and this little gem in the heart of Oxfordshire has, yet again, drawn some of the most exciting acts around at the moment. Being only 5 days away, the team at FFS have put a little list together of some of this year's must-see performances, and we sure hope you'll agree that they're good ones!
1) HOZIER:
Having captured the ears of what feels like the whole world with his nerve-tinglingly beautiful voice, you cannot go the weekend without catching some of his set. Under the guise of Hozier, Andrew Hozier-Byrne is fronted by a 4-piece band, and has been hailed by some as one of the most talented song-writers of his generation. The recent release of his second EP 'Take Me To The Church' caught global attention, and FFS were lucky to catch him live at this year's Bushstock festival. His ability to silence an enormous room full of people with just his vocals was astonishing, and the power of his performance as a whole installed a deep and real sense of passion in his writing.

2) JOSH RECORD
Hailing from Brixton, Josh Record is going places, both musically and quite literally. Not only has he road-tripped several times around the world, but he's also run a recording-studio, while mentoring a group of teenagers from south London's estates. These experiences have been channeled into his own music, and his poetic style of song-writing lead his two EP's 'The War' and 'Bones' to both be titled Zane Lowe's 'Hottest Record Of The Year', not to mention a sell-out show at Wilton's Music Hall. While his music is delicate, it carries brutality in the most real but gentle of ways. Josh Record will play his first Wilderness festival this year, and it's definitely a set you'll feel lucky to say you saw first hand. Check out the title track from his EP 'Bones' here:
3) WE WERE EVERGREEN
Fabienne, William and Michael originally hail from France, but the trio moved to London and formed the band now under the name of 'We Were Evergreen'. Every release of theirs to date has been astonishingly and impressively different, but the synth-pop band have said "for five years we were trying different stuff, now we know where we are and what music we make". Their songs are rich in every sense of the word, and their lyrics are influenced by everything around them, creating a beautiful mix of colour, texture and total variation. This sound is seeded through every track of their debut album "Towards', and their performances are something worth watching in themselves. Check out their single 'Daughters' and be sure to swing by their set at this year's Wilderness.
4) RHODES
Having recorded his first ever song less than a year ago, Hitchen-born Rhodes has received a big thumbs up from audiences and critics everywhere. While he appears shy on stage, he holds an air of mystery, and the melancholy of his writing makes his music not only special but almost impossible to stop listening to. Having already done support slots for the likes of Laura Marling, Nick Mulvey and even Rufus Wainwright, and had comparisons drawn between himself and Jeff Buckley, Rhodes is set for big things. His most recent EP 'Morning' is stunning, and make sure you check out his stripped back cover of the title song for the Small Sessions here:
5) ROZI PLAIN
Having upped from her home town in Winchester to pursue a career of painting ferries on the river Avon in Bristol, Rozi Plain writes compelling tracks of rich tales and charisma, each capturing life's most precious but fleeting moments. She set up a record collective with her brother Sam and her friend Rachael Dadd, and through this, her and her band met and spent time amongst Bristol's busy music scene. Perhaps it is this social diversity that helps her write such raw and real songs, but the charm of her live performance alone has taken her on tour across both Europe and the US. A favourite of 6 Music's Lauren Laverne, her perfectly pieced together masterpieces are so special and really not worth missing at this year's festival. Check out our favourite song of her's, 'Humans':

The important thing to remember from all of this is that this list is a very small section of what would be a very big list hundreds of bands if we could review every act at Wilderness 2014. Run by the curators of Secret Garden Party, Wilderness is one of those special events where every single detail has been thought about. Having been last year, you could argue that music might have been an afterthought having experienced the general feasting and festivities of the weekend; without a doubt, there is something here for everyone. For anyone already with a ticket, you're in for a real treat, and for anyone without, stop day dreaming and get one before they all go. It goes without saying that this year will be good, but I'm 99% that it will be better than ever before, and with their current music bill, you'd be mad not to jump on board. See ya there!
For more info and tickets, see here.