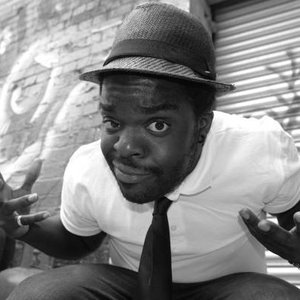 Do you hear that? Yup, we think that's the sound of sunbeams breaking through the clouds. The rainclouds that have been tipping out their paddling pools upon us all winter are finally taking a break to refill them and make way for the summertime. What accompanies our British summertime? Festivals!
London town brings us festival joy in many wonderful forms, one of which is the Big Noise Festival. This evening's gig is a warm-up, taking place in the intimate basement space of the Waiting Room in Stoke Newington.
What is a buzzing room falls silent for the first act. It's just her and her guitar, but Becky Holloway's captivating voice and beautiful lyrics ensure she is playing to an entirely attentive room. Her songs are of an almost quixotic nature, capable of soothing any sore soul.
Next up is Adrian Benn, a singer-songwriter from south east London. He delivers soulful vocals over acoustic guitar, accompanied by some serious tambourine stomping that you can't help sway along to. There is a vibrant energy emanating from the stage as Adrian ad-libs and jokes between songs, gaining big laughs and an audience that's on side with him immediately. The set is rounded off with the Godfather of all mash-ups with Adrian taking on nineties and noughties classics, breaking it down to 'Umbrella' by Rihanna and rapping along with the Fresh Prince. He's chews the genres up and spits them out one by one and seems to love every second.
When Joe Innes & The Cavalcade hit the stage, Joe describes having to follow Adrian as 'terrifying'. He needn't worry though, as their enticing melodies layered over strings both plucked and bowed draw the crowd in from the offset. The band have had a recent replenishment and it's the five-piece's first time performing live together, so it's great to see them having genuine fun with each other on stage, which seems to soak into the audience and beam back out through their smiles and sing-alongs. It is certainly a jovial set, and the evening ends with full-on dancing as the violin intro of Paul Simon's 'Call Me Al' sets the crowd into a whooping, boogying frenzy.
With all three acts performing at the Big Noise Festival on 14th June, this evening's warm-up gig has convinced us that the main event is not to be missed. An eclectic but beautifully coordinated mix of live music, DJs, spoken word, comedy and art will be showcased throughout the day and night, with all funds raised going to the Big Issue Foundation. Tickets are available from WeGotTickets for £15 or a special early bird price of £10.
Words: Jules Foreman