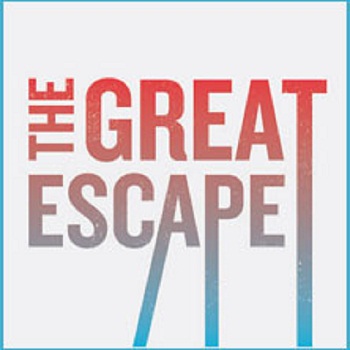 The British summer may be getting off to a non-existent start but summery things are happening – English weather be damned – starting with one of our favourite festivals of the year, The Great Escape. Champion of the little guy, this new music festival sees venues across Brighton co-ordinating in the biggest showcase of new music in the universe. Probably.
We've put together a list of folk highlight's to help you plan your time wisely, and avoid the horror of setting off to see that great new band your friend told you about only to find they're a group of death metal, chicken-head-biting lunatics waiting to break your tender, ukulele-loving bones. It's tough out there, folk lovers…
THURSDAY 16th MAY
Kicking off at 1pm at The Festival Hub is Houndmouth, who sound like they've spent their whole young lives swilling whiskey and having their hearts broken in the American deep south. After a good ole' dip into country and blues, shake off your cynicism and immerse yourself in Khushi over at The Hope at 2.15pm who'll soothe and inspire you with their brand of wistful, dream folk.
Among the evening's highlights is Tom Odell  at 7.30pm, fresh from being knighted at the BRITS with the Critics' Choice Award. Get in the queue early for this rapidly ascending star at The Warren which, if we remember rightly, has a delightful glen of a beer garden. You may then just have time to down that pint and leg it over to The Unitarian Church to catch some of the golden-voiced Kimberley Ann at 8.15pm and her soul-influenced, bitter-sweet folk.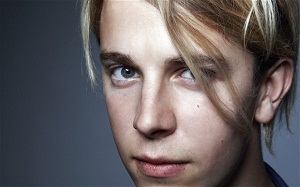 Suitably blissed out run – nay – sprint over to the Kommedia Studio Bar for Norwegian queen of experimental, avant-folk, Jenny Hval, on at 20.45. Unafraid to talk about sex, bodies, cities and gender-bending, she'll blow your mind whether you like it or not. Having contemplated the complex interplay between humans and the city space, continue your Scandinavian adventure with some experimental folk/pop courtesy of Finnish trio, Husky Rescue, on at 12.30am at the Brighthelm Centre.
FRIDAY 17TH MAY                                                                                     
For the saintly characters amongst you who resisted the temptation of last night's boozy devil, and even for those of you who didn't, head out into the open of The Festival Hub for a healthy dose of fresh air and sultry, Glaswegian singer-songwriter, Laura St. Jude, who'll be kicking-off the day's proceedings at 12pm.
If hair of the dog's more your preferred antidote, take a stroll down the road to The Hope where, at 12.30pm, you'll find Aussie indie-folk-pop duo, Echo and the Empress, showcasing their sisterly harmonies and maybe even some… chopsticks?
Come 7.15pm, you can witness Norwegian artist, Kari Jahnsen – AKA Farao – bring an ethereal warmth to the surroundings of St Bartholomew's Church.  Whilst, if whimsical heartbreak's more your thing, Brighton's own Marika Hackman will be found beautifully amplified by the acoustics of the Unitarian Church at 7.30pm.  Venture out from under the cover of holier venues and into Sticky Mike's Frog Bar at 8.45pm to drown your sorrows with Kent's melancholic six-piece, Story Books.

Having just released his first studio album in five years, Tooth and Nail, the legend that is Billy Bragg will be headlining (and no doubt showing these kids how it's done) in The Dome from 9.30pm, with support from Del Barber and Sean McGowan.  It's worth bearing in mind that you'll need to purchase a separate top-up ticket to get into that gig, so be sure to get yours in advance.
Meanwhile, if all you have is a lowly wristband, fear not!  Bearlike balladeer, Ed Harcourt, will be performing songs from his latest critically acclaimed record, Back Into The Woods, in the suitable grandeur of St Mary's Church from 9.45pm.
Now, you could be good, go to bed and get a good night's sleep ahead of the final day's festivities, or – if you missed them Thursday afternoon or just love them so darn much – you could make your way to the Green Door Store for a few shots of whiskey and some more Houndmouth at 1am.We know where we'll be… and ours is a double.
SATURDAY 18TH MAY
If you're still alive by Saturday, firstly, well done. Now spruce up that beard, down a pint of real ale and get your folk-ass off to see Mary Epworth at 1.30pm at Kommedia Downstairs. Drawing from genres as diverse as folk, pyschedelica, country and prog, this is an early treat for the bright eyed and bushy tailed among you.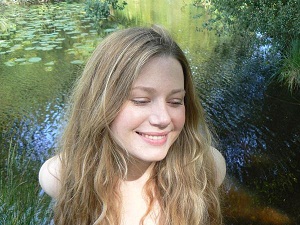 At 2.30pm, take a punt on hotly tipped Eliza And The the Bear at The Haunt and their invigorating, uplifting folk pop. Next, saunter down to Kommedia Downstairs at 3.30pm to indulge in some very decent man-folk, from Luke Sital-Singh, who follows in the fine tradition of other folk boys with three names such as Paul Thomas Saunders and James Paul McMorrow. Take a well-earned power nap and gear up for the last evening of the festival…
Right, it's the final leg and let's go out with a bang. If you missed Mary Epworth in the morning there's the chance to catch her again at 9.30pm at The Dome Studio Theatre.  If you're mega on it, like us, feel smug and then go see upcoming Canadian/Swedish artist Sarah MacDougall at 10.30pm who sounds a bit like Annie DiFranco and plays the kind of stomping country folk-rock that'll have you dancing in the aisles of The Kommedia Studio Bar. Round of your Great Escape 2013 with Brooklyn folk-rock band, Woods at 11.30pm in The Dome Studio.
Give yourself a big slap on the back for surviving 2,435 gigs in three days and 230 pints of ale on 25minutes of sleep. Find soft place to sleep, like the beach. Keel over.
words: Puja Maniar and Theresa Heath