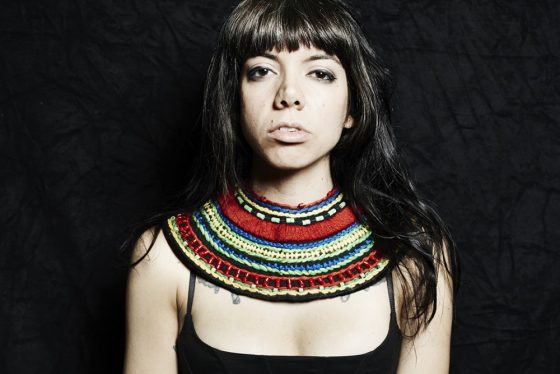 Hurray for the Riff Raff are on tour in the UK this week, showing off tracks from the acclaimed Small Town Heroes and offering tantalising glimpses of the new record they've just begun work on. Alynda Segarra has a well-earned reputation for tackling issues head on, and it sounds as though the next record will be no exception. "This next album is inspired by city life and all that it takes to survive: not just to eat and breathe but to survive culturally and spiritually," she said. "I have been very inspired by the 70's salsa scene of Fania Records and the Nuyorican poetry scene in the Lower East Side. I am excited about what is ahead and can't wait to share it." The album is currently scheduled for release early next year.
With a couple of days respite between the first two dates of the tour and the remainder early next week, Segarra has kindly taken some time out to put together this playlist of tracks rocking her world right now, perhaps hinting at some influences on the new record, so dig in. Then go and catch one of these remaining shows.
Mon 4th July – Leicester – The Musician
Tues 5th July – Norwich – Arts Centre
Weds 6th July – Leeds – Brudenell Club
Nina Simone – I Wish I Knew How It Would Feel To Be Free
This song says it all. I often play this one before we get on stage.
Bo Diddley – What Do You Know About Love?


I am a big Bo Diddley fan but not until I heard this recording did he brings tears to my eyes.
Os Mutantes – Baby

Os Mutantes were playing often while we were working on our new album.
Willie Dunn – I Pity The Country
This song should be played all over the world. It's a warning.
Ray Barretto – El Watusi

John Fullbright – Sometimes I Dream


Buscabulla – Métele

I am in love with Buscabulla, I have been playing their EP has been playing non-stop and cannot wait to hear what's next for them. This is the first song I heard by them, it's featured in the documentary Mala Mala.
Louis Moholo – You Ain't Gonna Know Me Cos You Think You Know Me